Ancient Cornwall
August 31. 2018
Some of the less well known attractions in Cornwall are the ancient remains that vary from isolated standing stones to the remnants of ancient villages. We recently did the 5 mile Sancreed to Carn Euny walk using the I walk Cornwall app. We find this app very good particularly when doing walks in more remote areas that aren't usually as well signposted as the Coast Path. We modified the walk to also take in Chapel Carn Brea which is another ancient site at the top of the most westerly hill in England. It is close to Lands End airport and is relatively easily accessible by road with a good-sized car park (National Trust- donations). From here you can walk to the top of the hill up a fairly steep but well maintained path and take in the views over West Cornwall. From the car park we then crossed over the road and took the path along the edge of Tredinney Common to join the Sancreed-Carn Euny loop walk, with the return walk back to the Carn Brea car park the total distance was about 8 miles. A shorter option that would take in the main sights/sites would be to park at Chapel Carn Brea, visit the hill top and then do an out and back walk through the common to see Carn Euny.
Other remains of ancient settlements in West Cornwall are at Chysauster and Bodrifty. Not surprisingly these tend to be off the beaten track down narrow lanes, they were often built on high ground and tend to have lovely views so it's worth trying to visit on a clear day to make the most of these.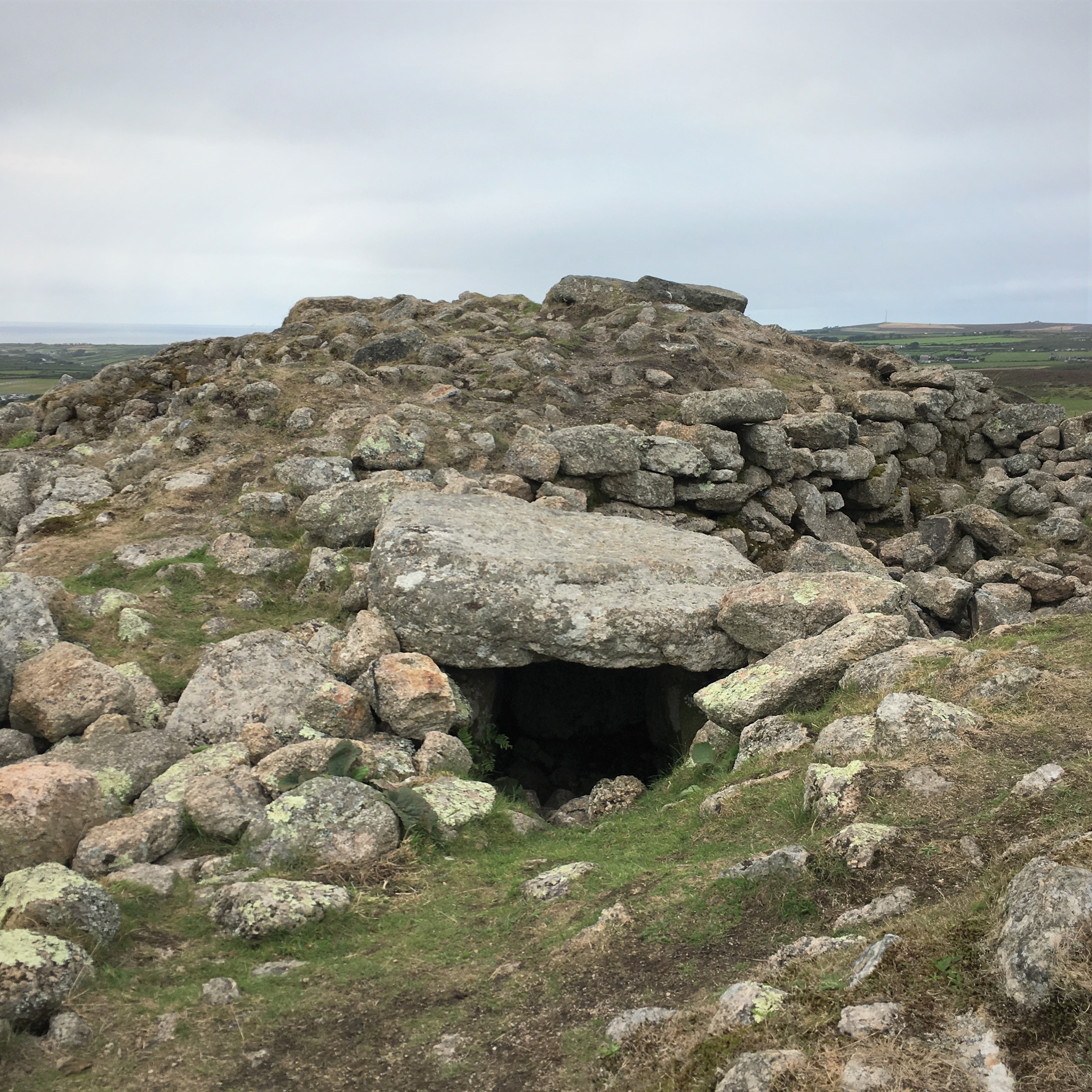 At the top of Chapel Carn Brea is a a late Neolithic/Early Bronze Age entrance grave (c2500 BC). In Medieval times there were also a Hermitage and Chapel there, hence the name "Chapel Carn Brea". Carn Brea means rocky hill.
There is another well known "Carn Brea" in Cornwall, near Camborne and Redruth, that one has a Monument on it to Sir Francis Basset
Unfortunately we were there on a cloudy evening so views were limited.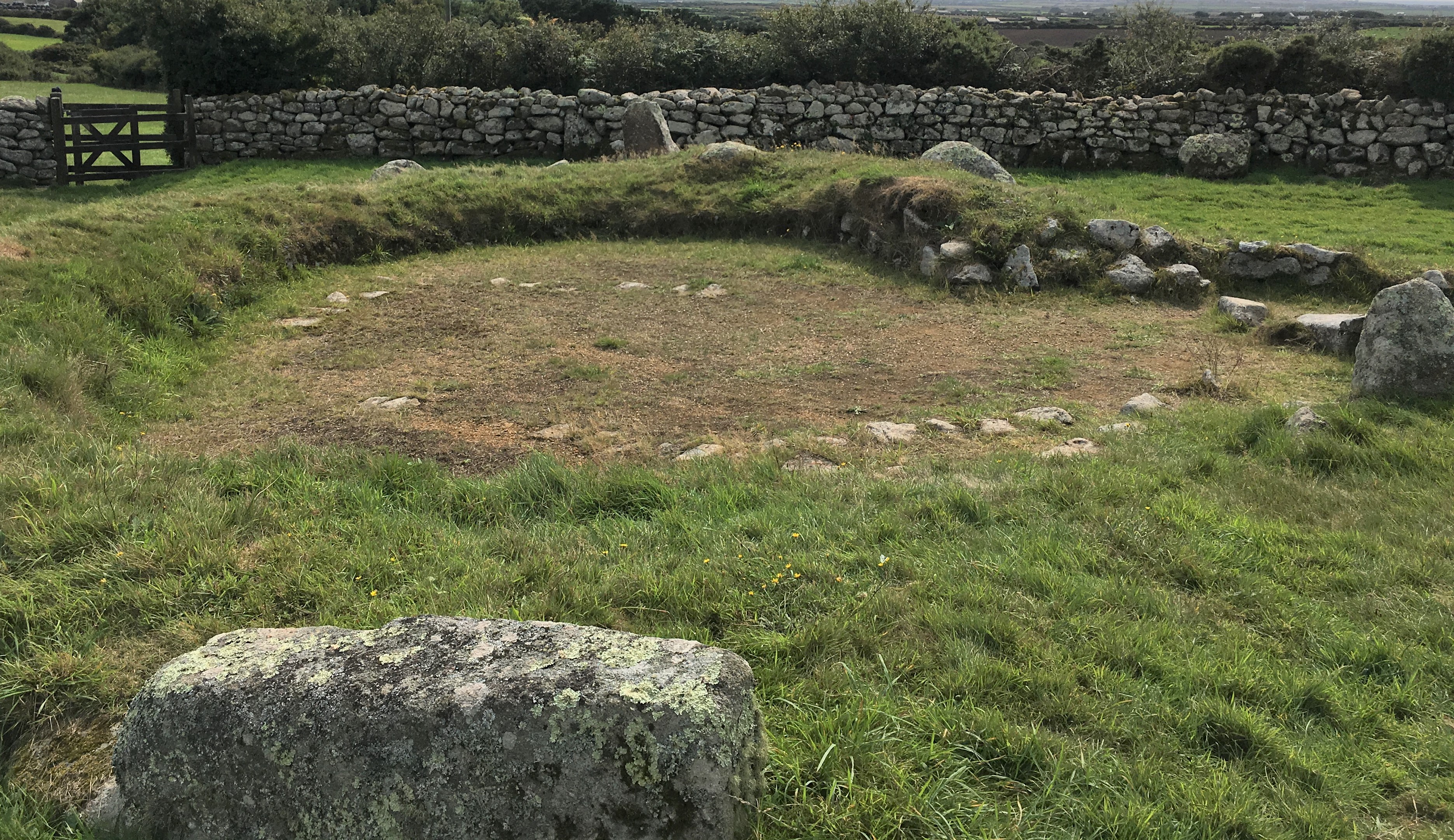 At Carn Euny the remains of several courtyard houses can be seen as well as an underground Fogou.
The Fogou was probably used for storage but due to its age no one is sure of how they were used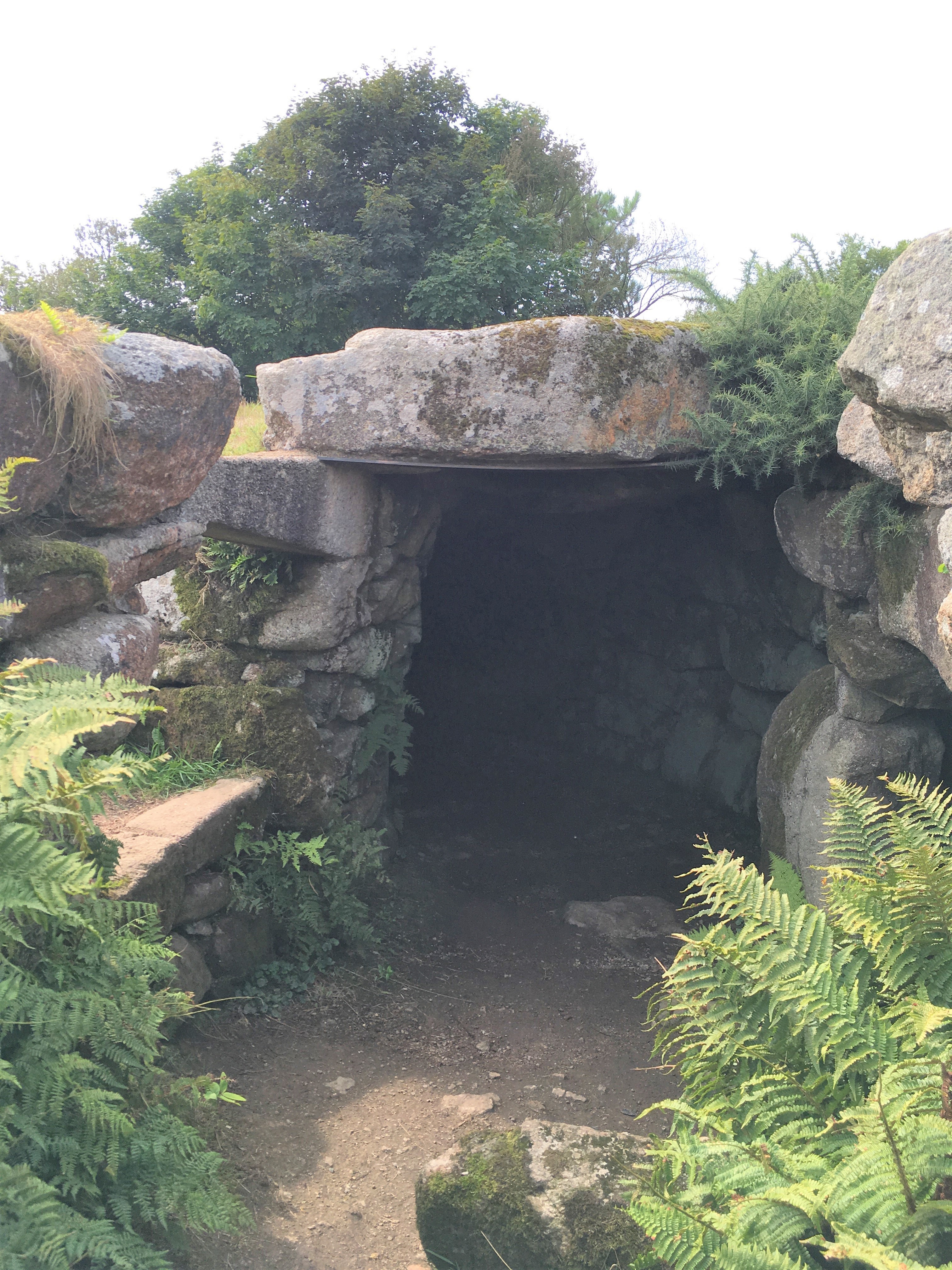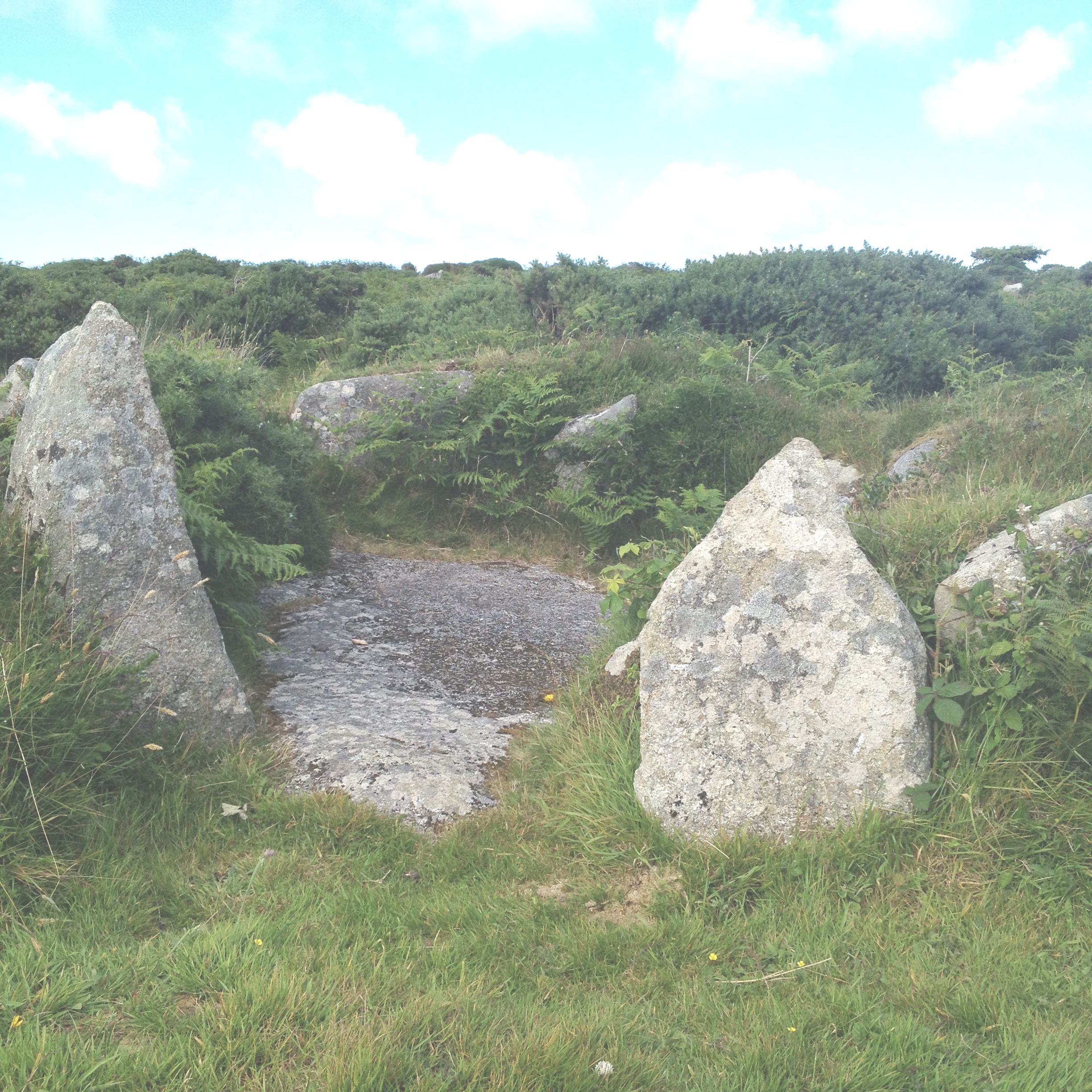 Some more remains at Bodrifty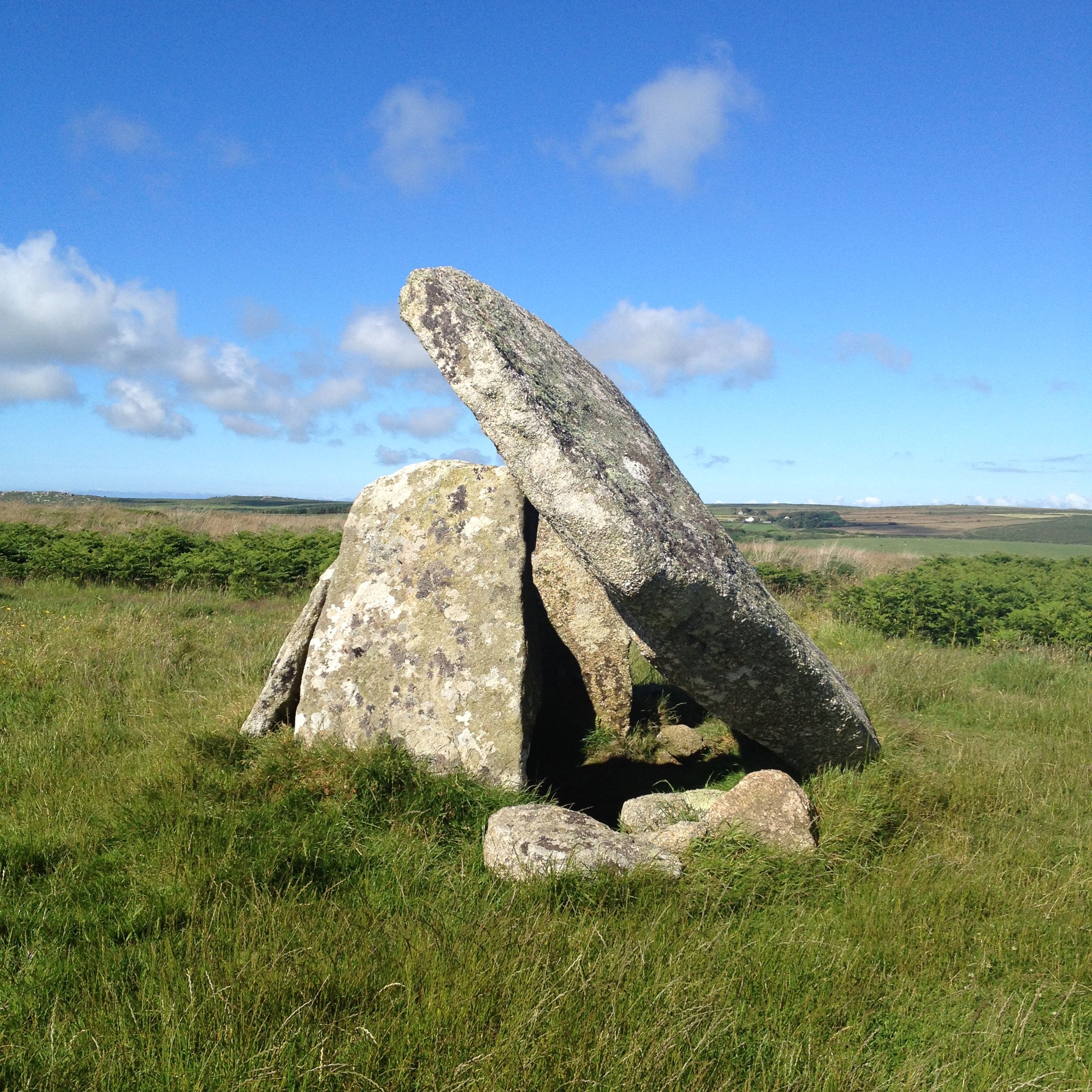 The remains of Mulfra Quoit are near Bodrifty.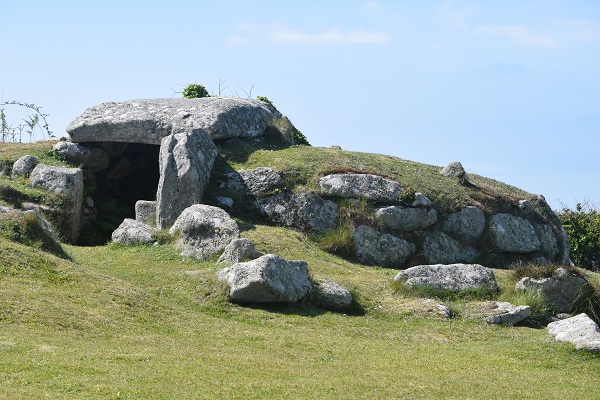 Another Burial mound- this one is on St Mary's, Isles of Scilly where ancient remains similar to those in West Cornwall are found.