Life in a Cornish Hedge
June 12. 2020
Most of our previous blog posts have been about walks or other more obvious holiday related topics. I think visitors to Cornwall do appreciate seeing the lanes and hedgerows full of wildflowers, and I certainly do, so I thought I'd write about a section of nearby hedge that I've "adopted".
Traditional Cornish hedges are known to contain a wide range of wildflowers and be a good habitat for pollinating insects, birds etc. They can get overtaken by more aggressive plants such as ivy that will suppress the smaller flowers.
I enjoy gardening and like learning more about wildflowers and foraging. 
Last year I "adopted" a nearby section of Cornish hedge that runs along the Polmanter arrivals field with the aim of encouraging a wider range of wildflowers to grow in it.
There was a lot of ivy growing from the top of the hedge, down the sides and into the grass beneath which looked OK but was preventing a lot of other plants from growing. There were also a lot of brambles and some bracken invading from one end.
Over the autumn/ winter I cleared most of the ivy and brambles and a lot of the bracken. The ivy is only growing back slowly, the brambles are also not too bad and the bracken gets crushed and pulled out regularly but is a very effective and dominant plant.
 I'm continuing to wage war on the bracken and have been enjoying seeing the flowers that must have been hidden under the ivy now growing back vigorously, and being appreciated by a variety of insects.
 The Coronavirus lockdown and a new interest in macro photography made me decide to write this blog to record the changes in the hedge life over the year.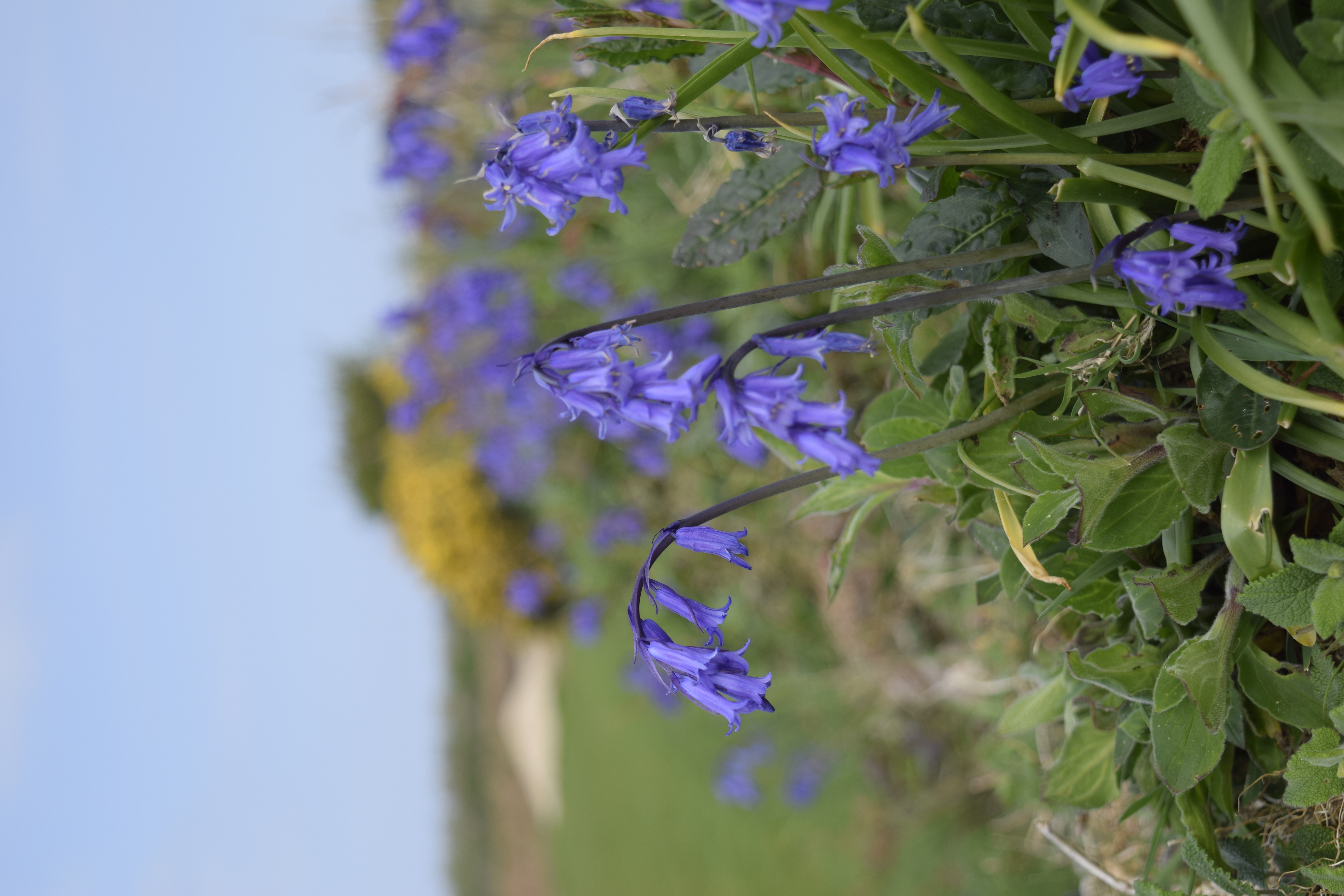 The Bluebells were at their best in mid-late April
I  like the two tone pink-purple flowers of the fumitory. It grows quite widely but doesn't stand out as it's quite delicate.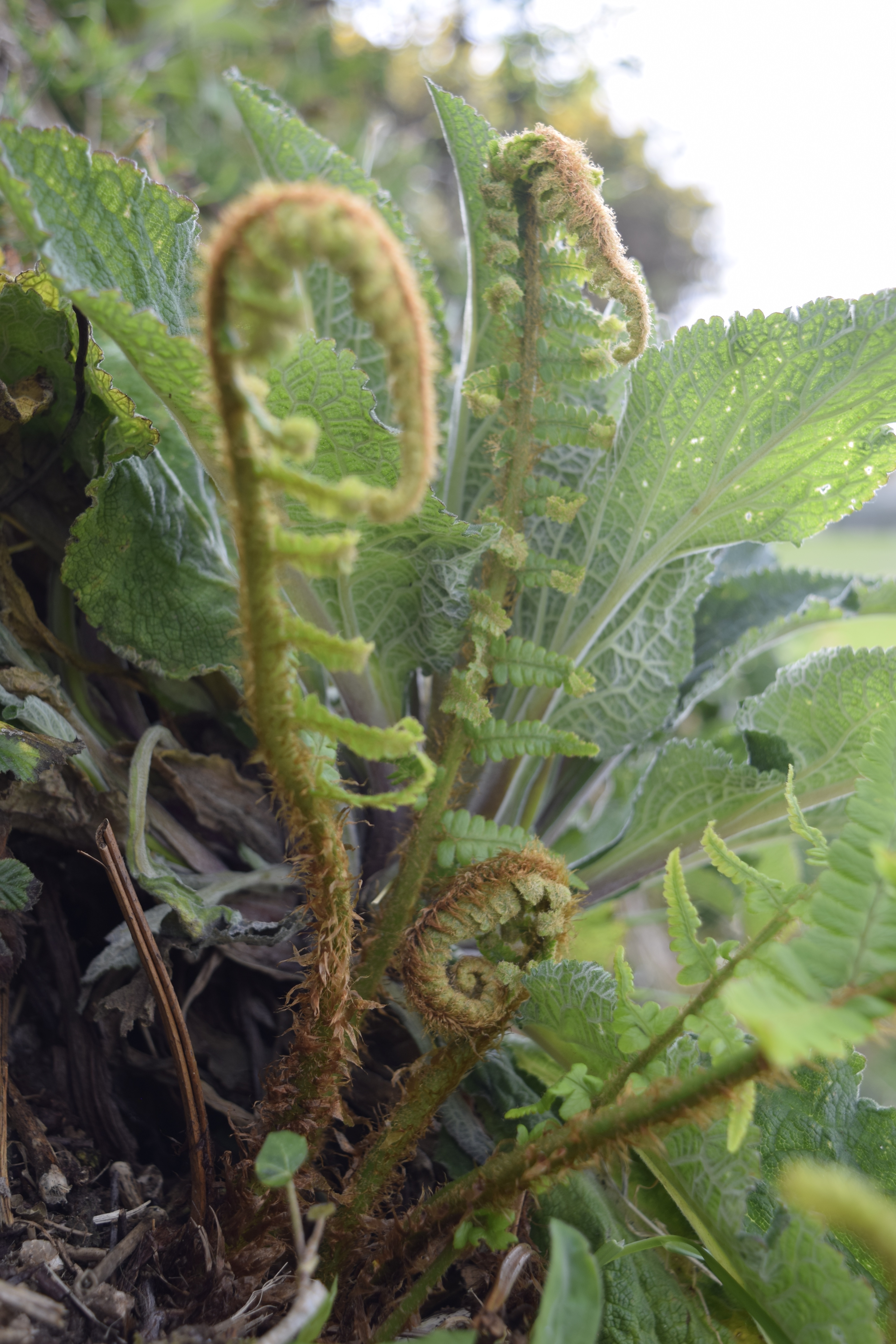 The ferns were just unfolding in mid-April and most of the Foxgloves were just leaves with a very early flower spike.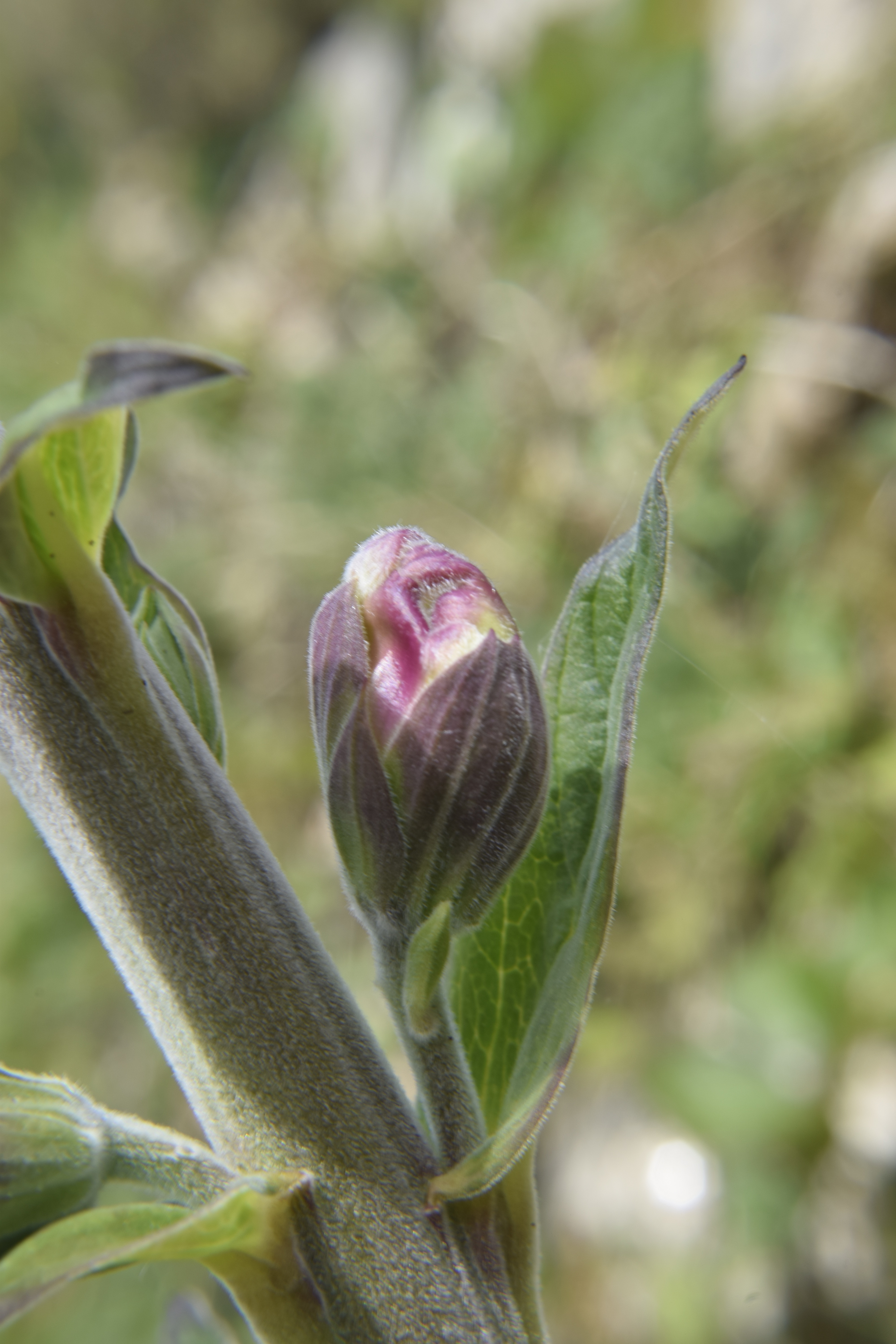 By early-mid May the Foxglove flowers are starting to open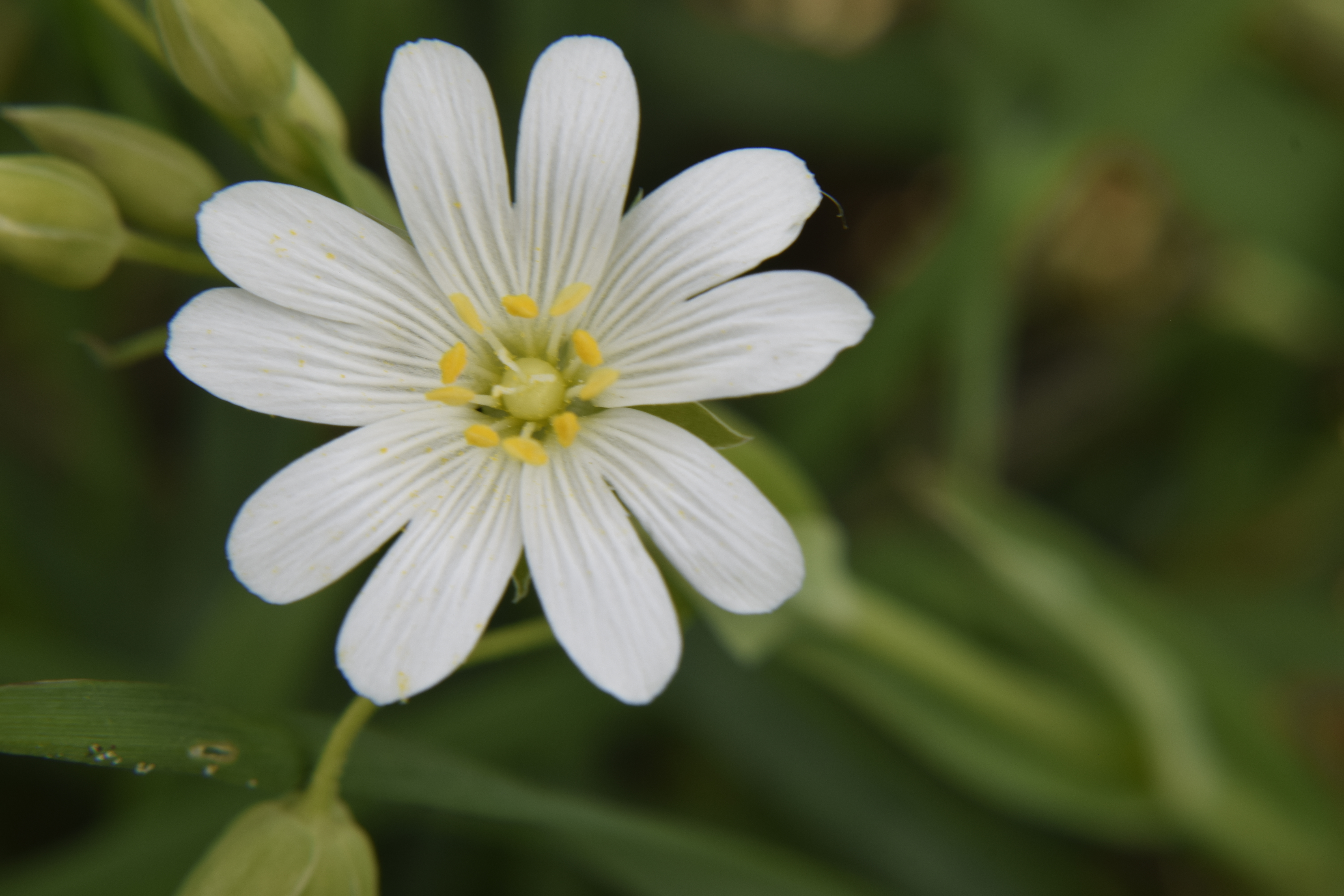 The white lesser stitchwort flowers contrast nicely with the grass and brighter flowers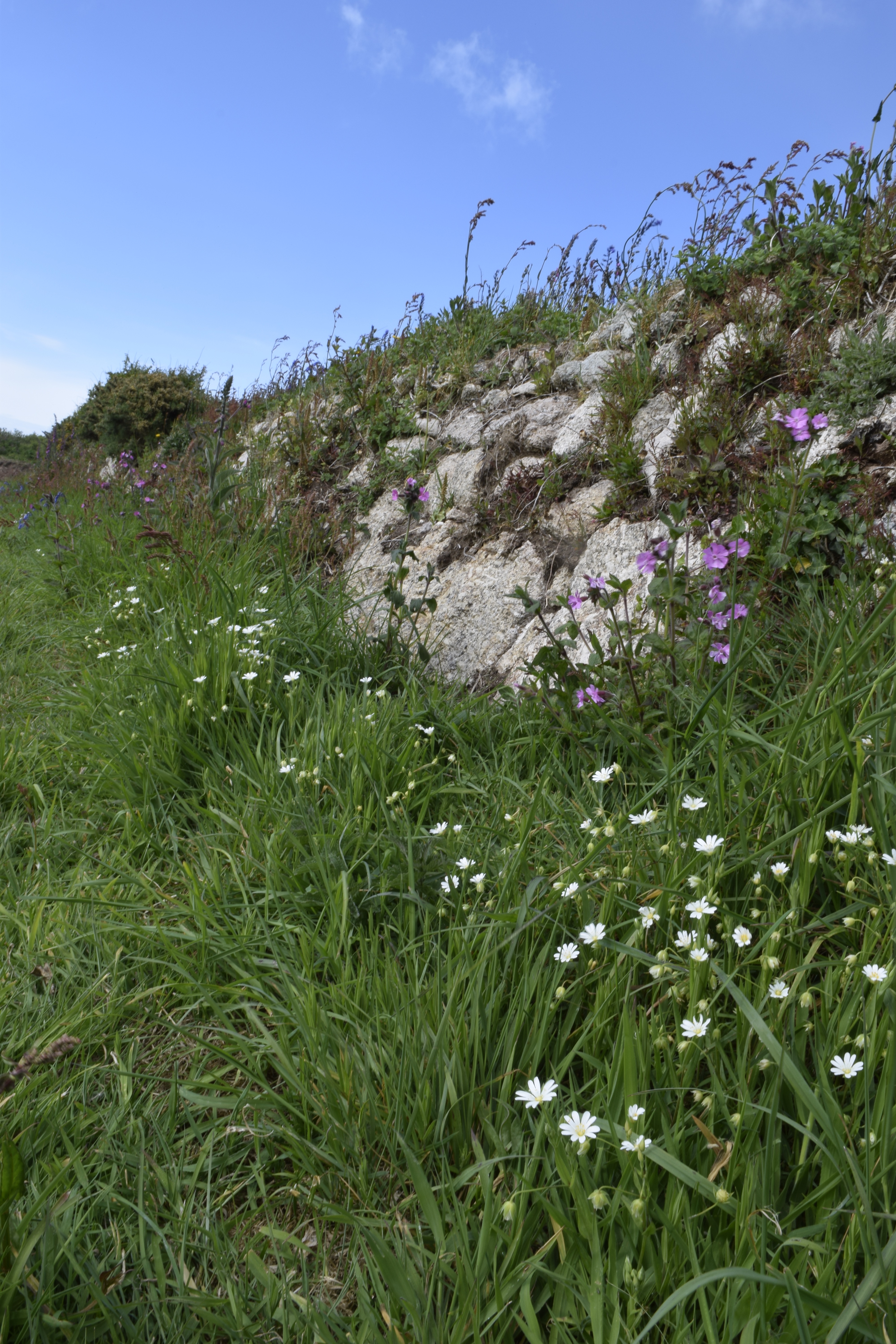 The hedge in mid May with Stitchwort and some Red Campion (actually pink) starting to develop.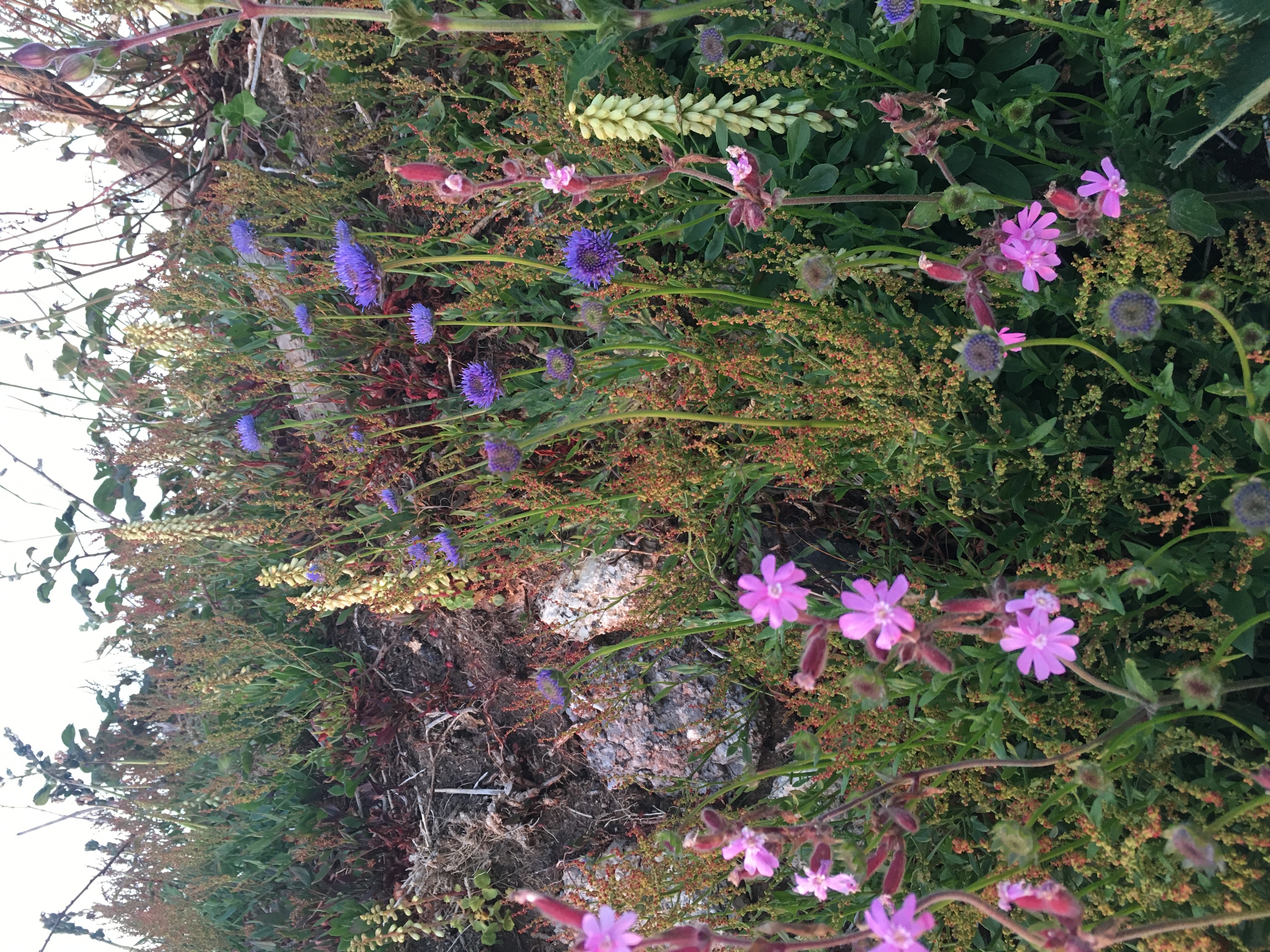 Early June with Red Campion, the blue flowers of "Sheep's bit", white spikes of Navelwort and the red/yellow fronds of Sheep's Sorrel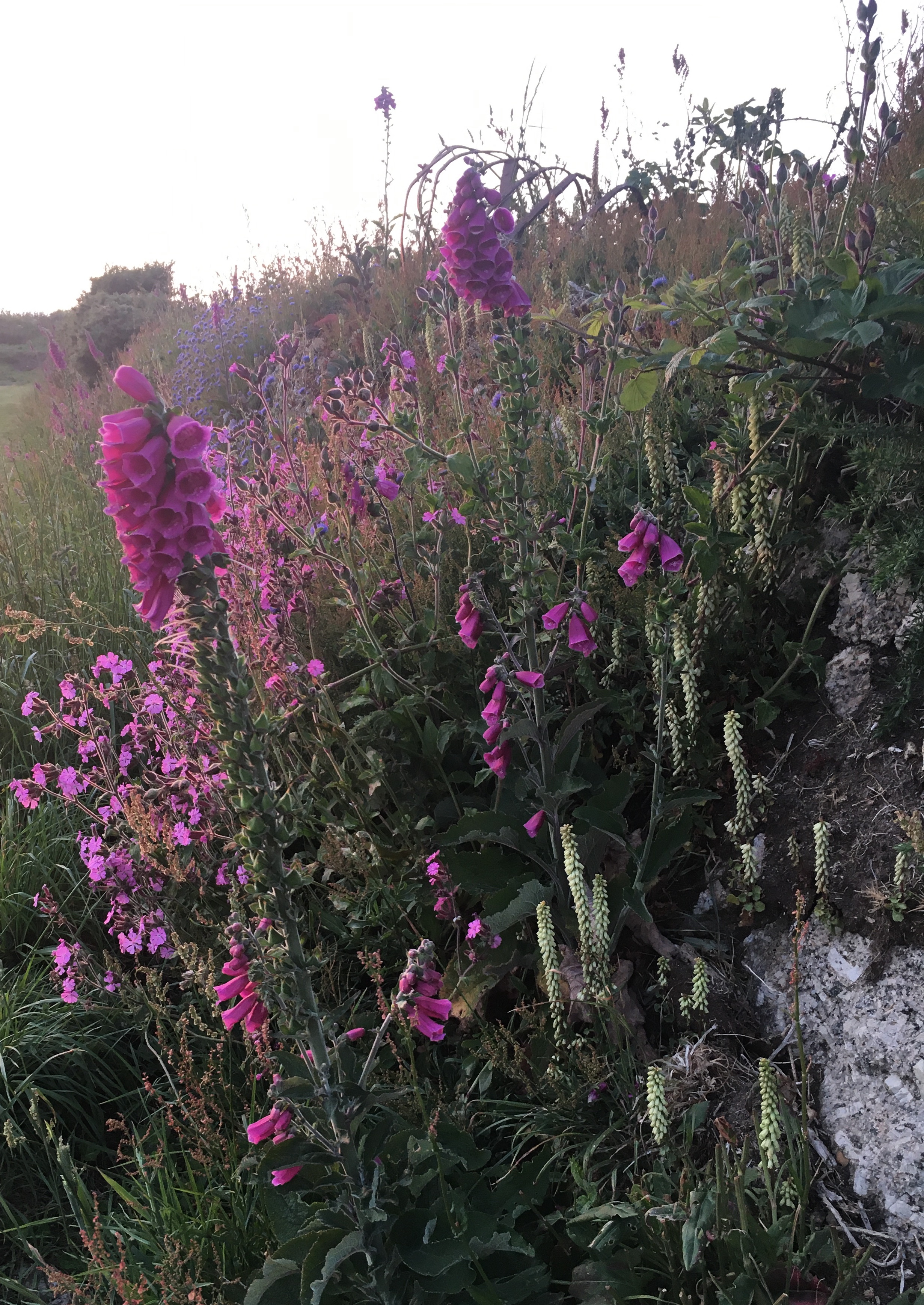 Early June evening with the Foxgloves flowering and lots of Campion.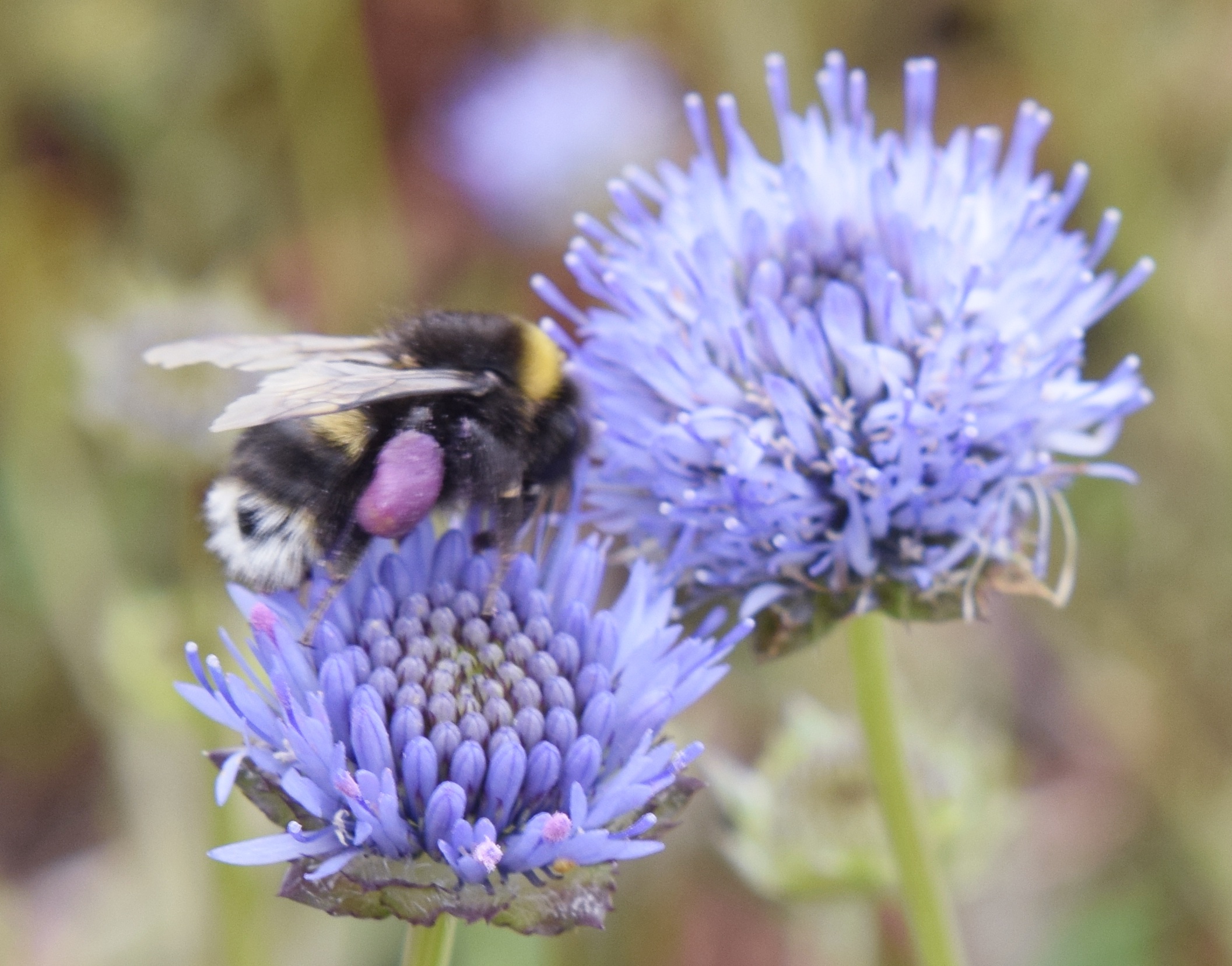 The blue flowers of "Sheep's bit" are one of my favourites and are also very popular with bees and other insects. 
The flowers have pink pollen and this bee has collected a lot of it.
I think this is a buff tailed bumblebee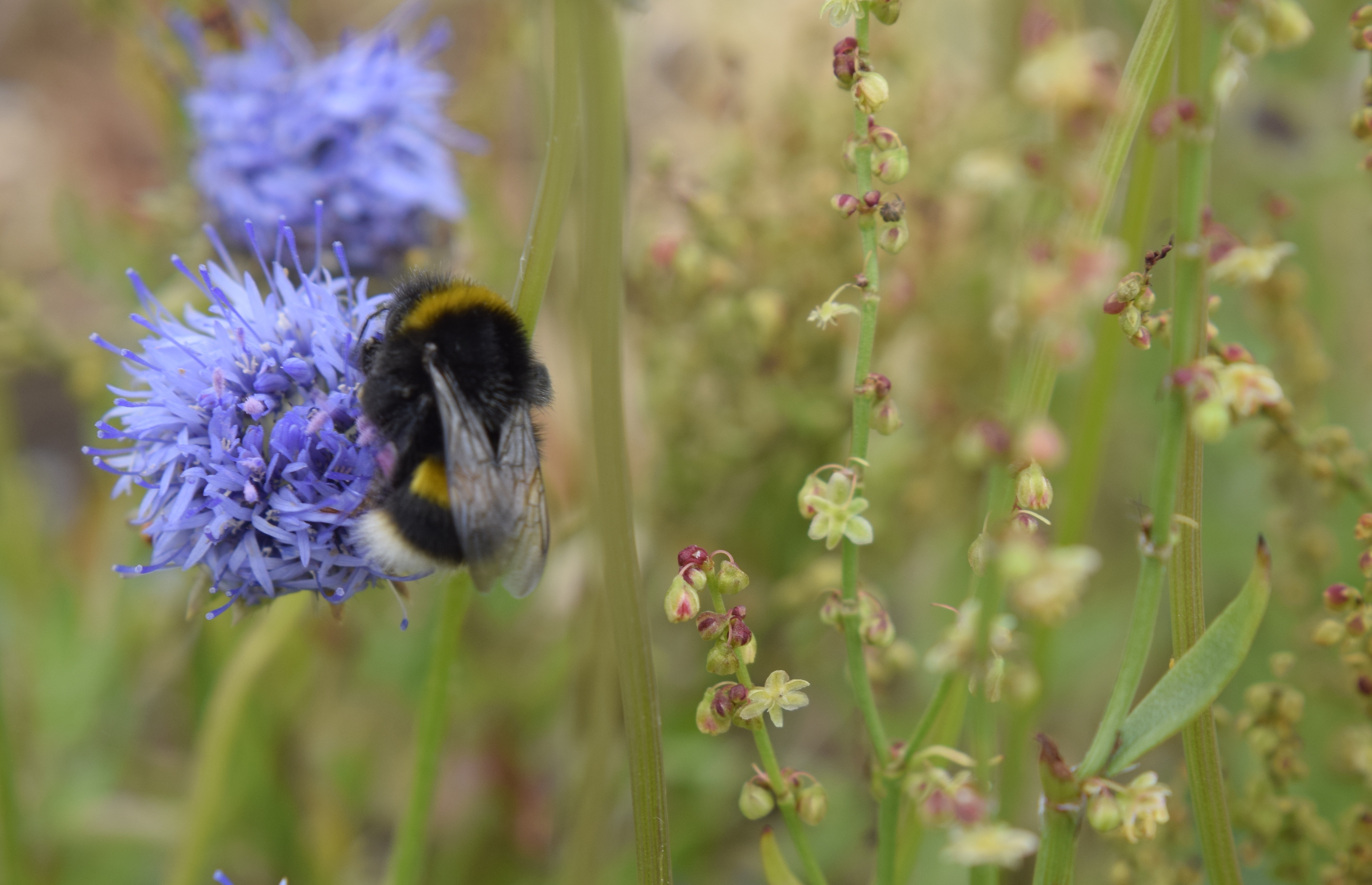 Another bumblebee with a close up of the tiny Sheep's Sorrel flowers on the right.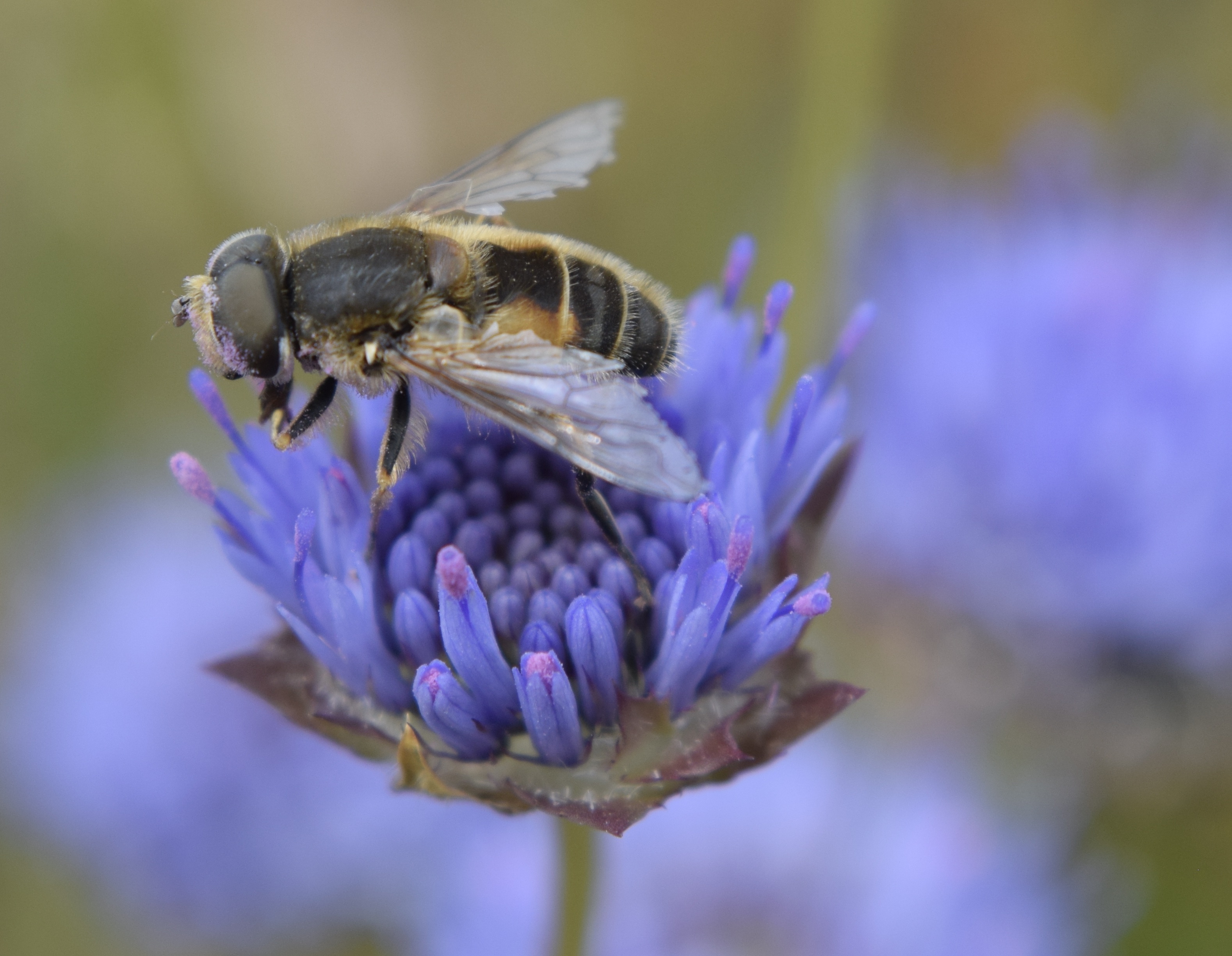 I think this is a type of solitary bee, they move slower than the bumblebees and are easier to photograph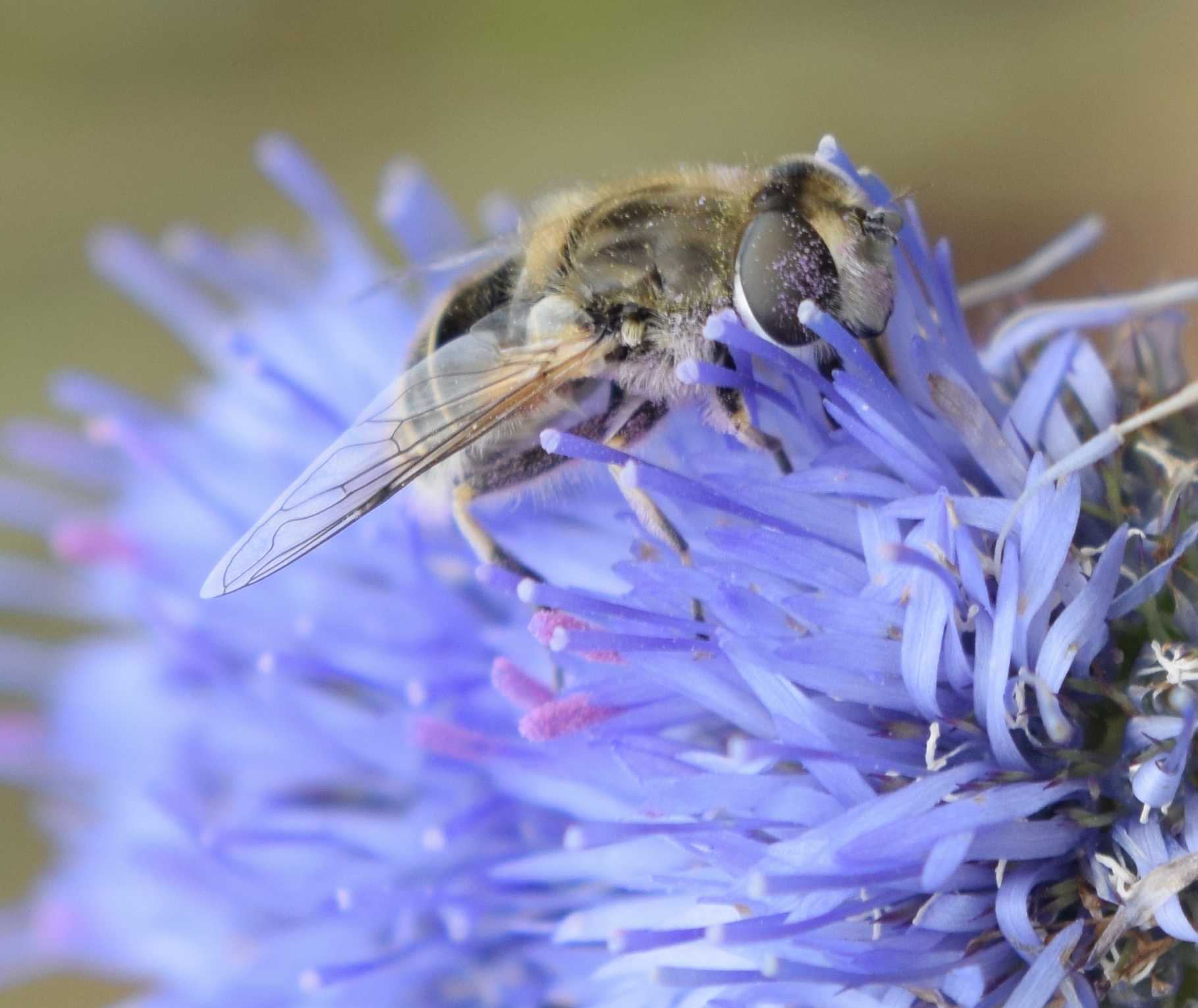 Another solitary bee enjoying a pollen bath.
This chap is an Oedemera nobilis, also known as a False Oil Beetle or a thick-legged flower beetle.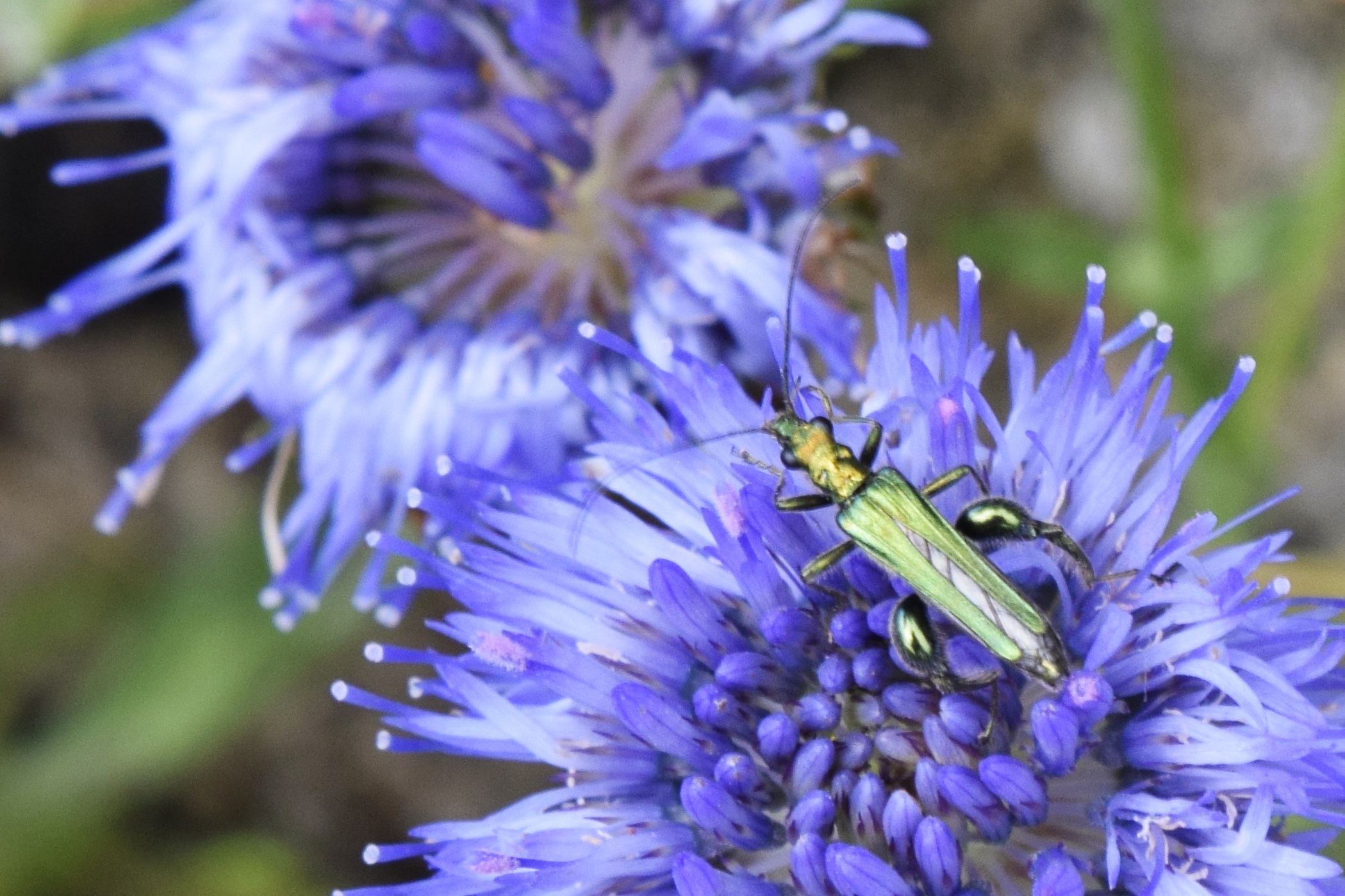 He is definitely a chap as the females have slimmer legs!