Stones & Life in the Sloe Lane
September 6. 2018
Continuing the theme of Cornwall's ancient past our walk last weekend took in the Merry Maidens stone circle and the nearby Tregiffian Burial Chamber. The burial chamber dates from Neolithic/ early Bronze age times and it's strange to see it so close to the edge of the road.
Legend has it that the Merry Maidens were turned to stone for dancing on a Sunday, there are some other standing stones nearby that were the Pipers and Fiddler.
We followed the "Lamorna and St Loy" walk using the I walk Cornwall App. As well as the lovely scenery and historical remains we also came across lots of blackberries and sloes that will finding their way into some Gin in the near future!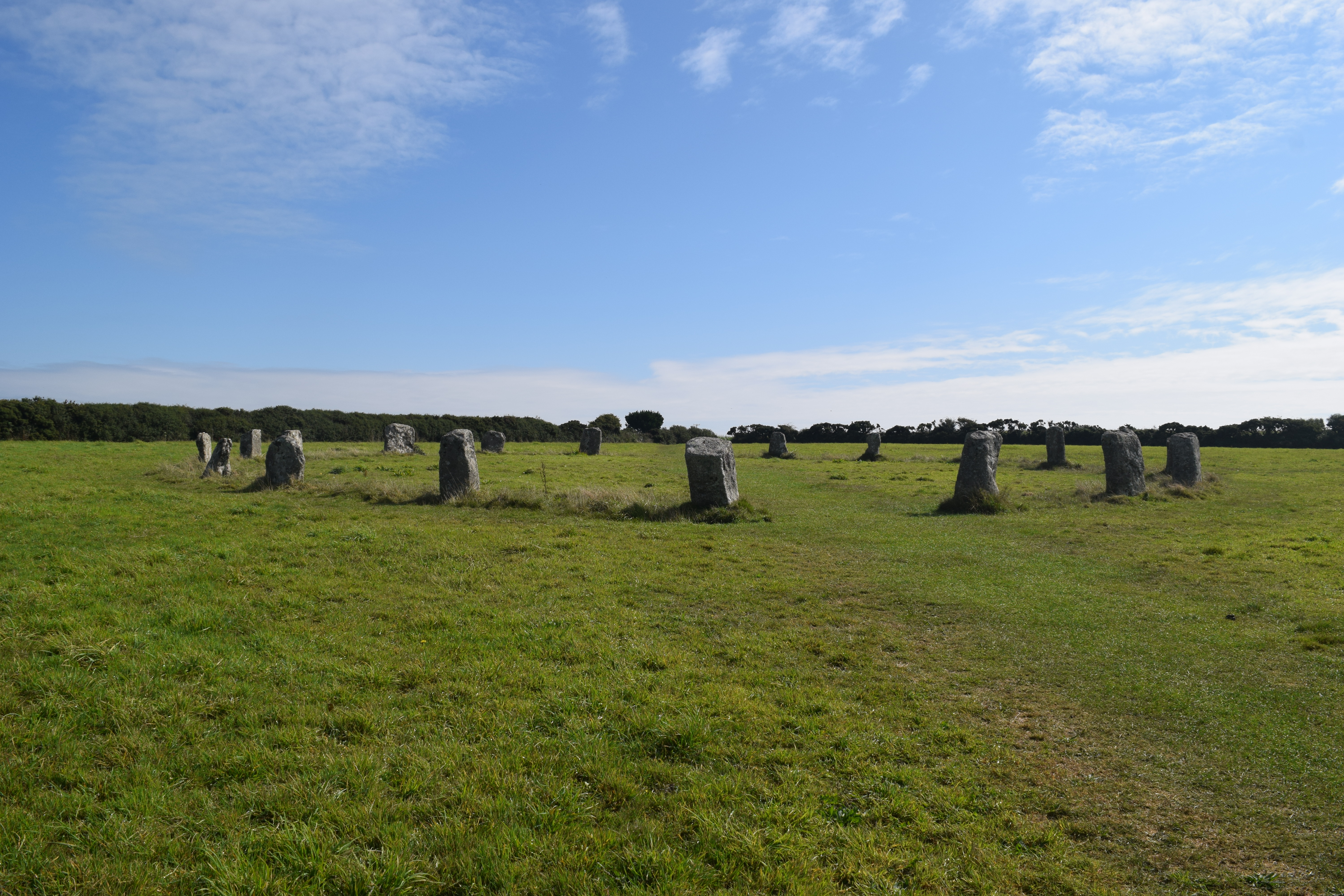 The Merry Maidens stone circle.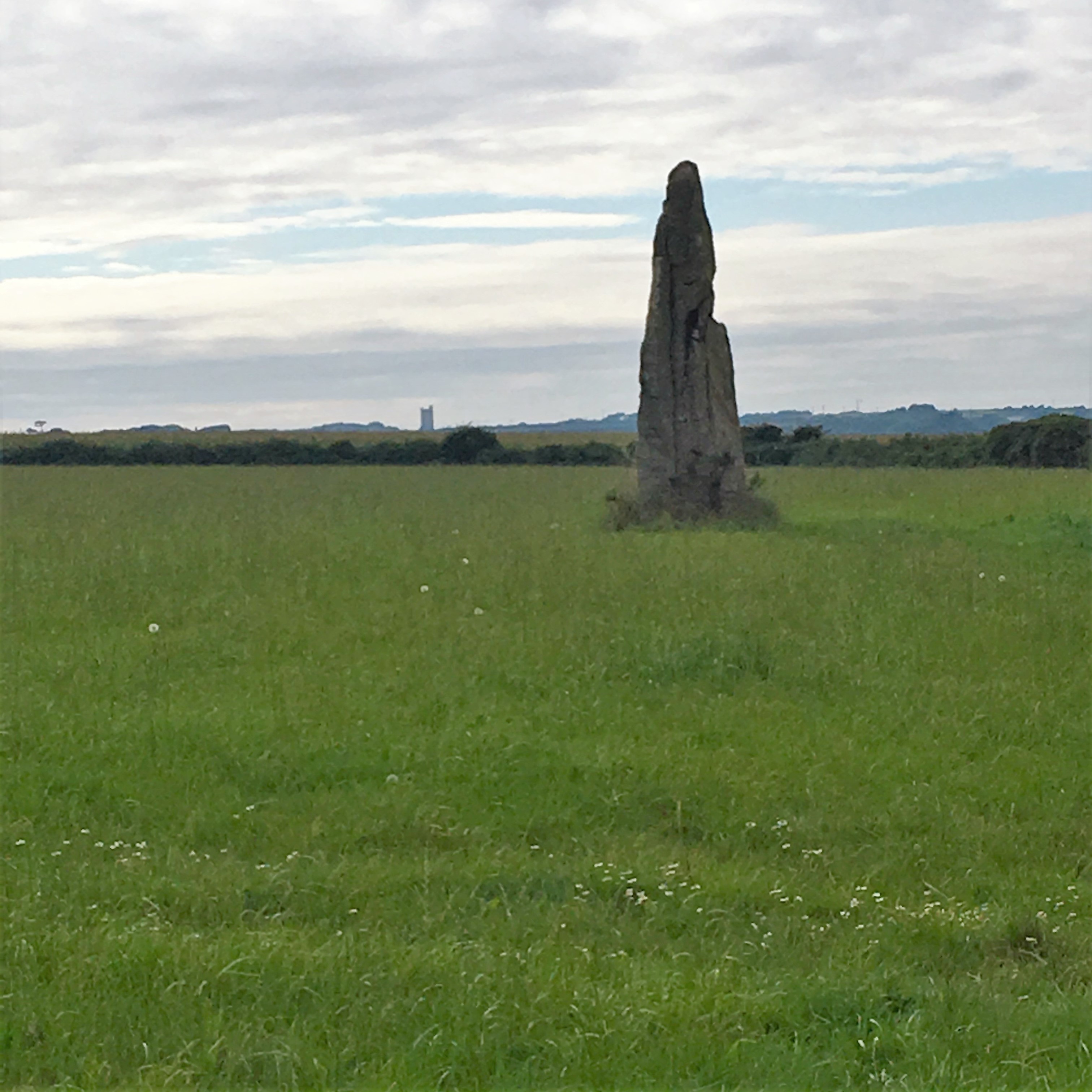 The larger of the Pipers is a very impressive standing stone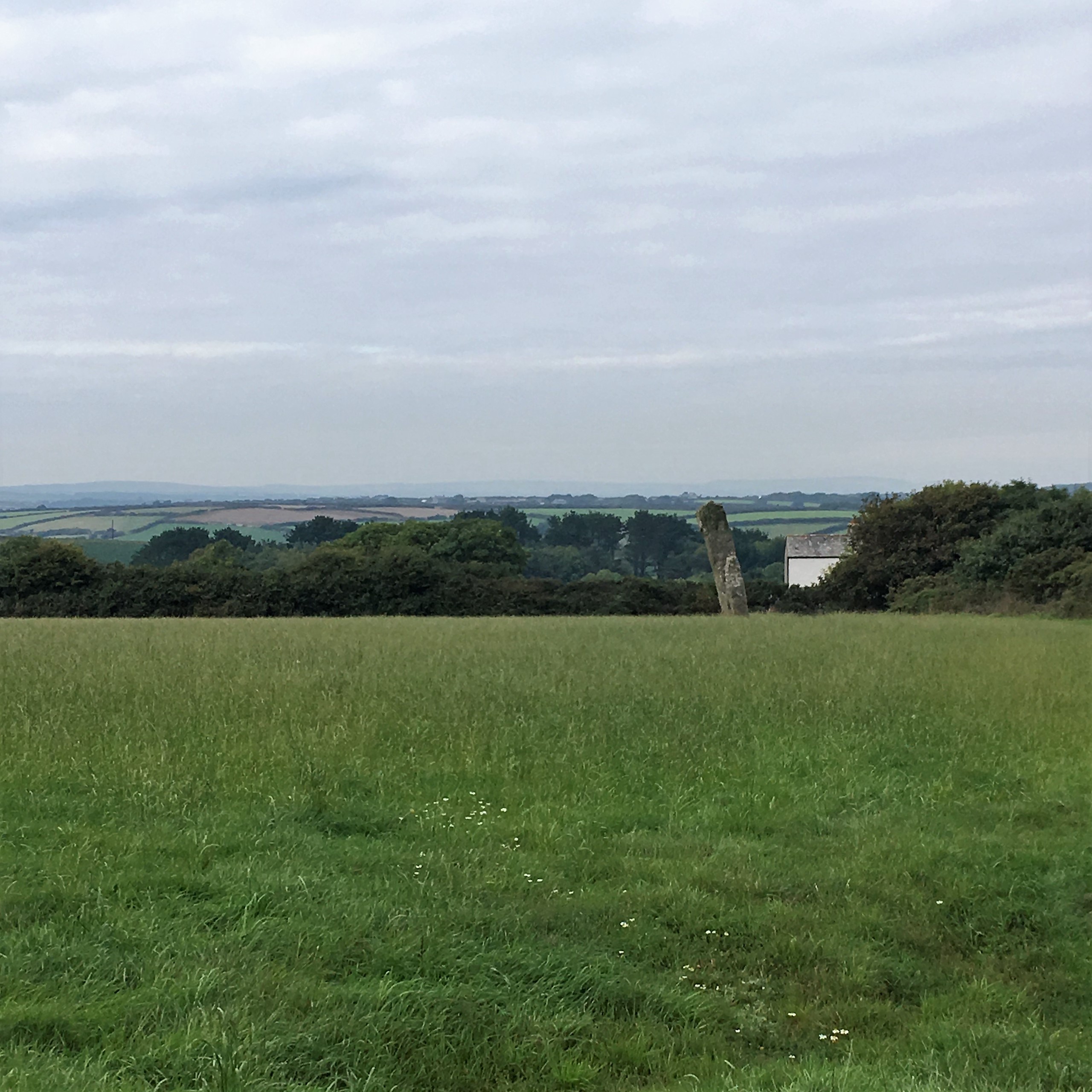 Also impressive, the other Piper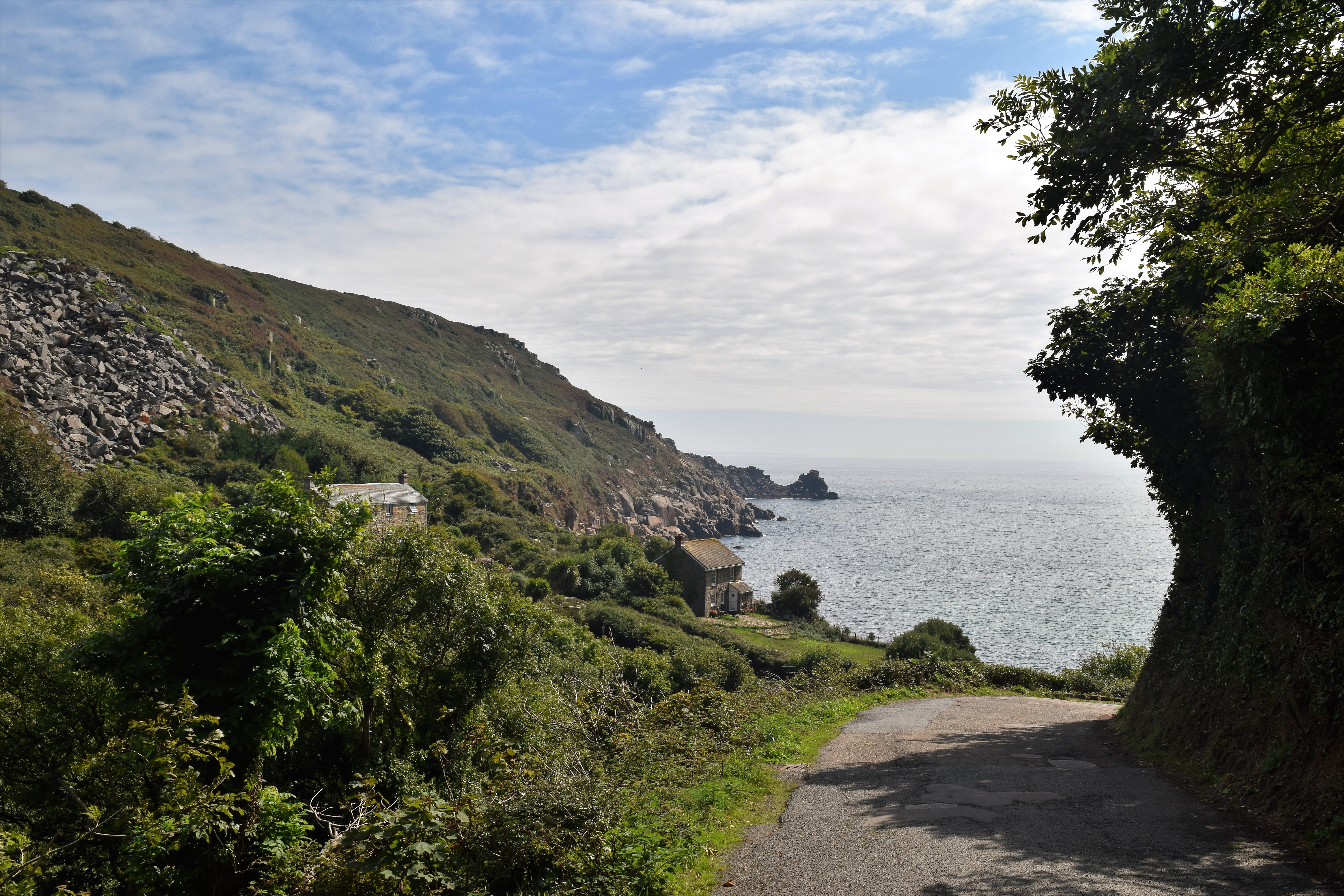 The lane leading to Lamorna Cove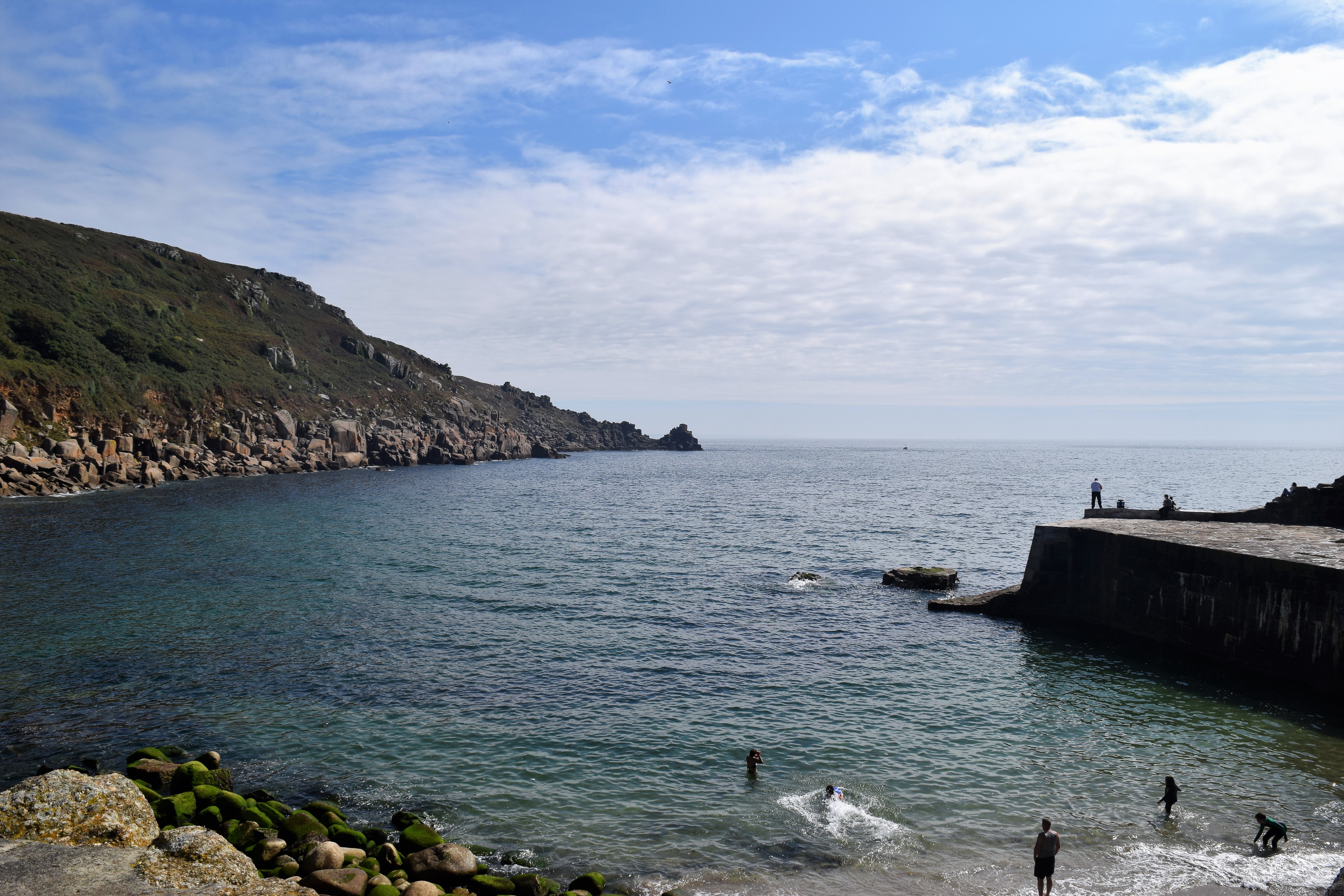 Lamorna Cove and Harbour have long been popular with artists and tourists.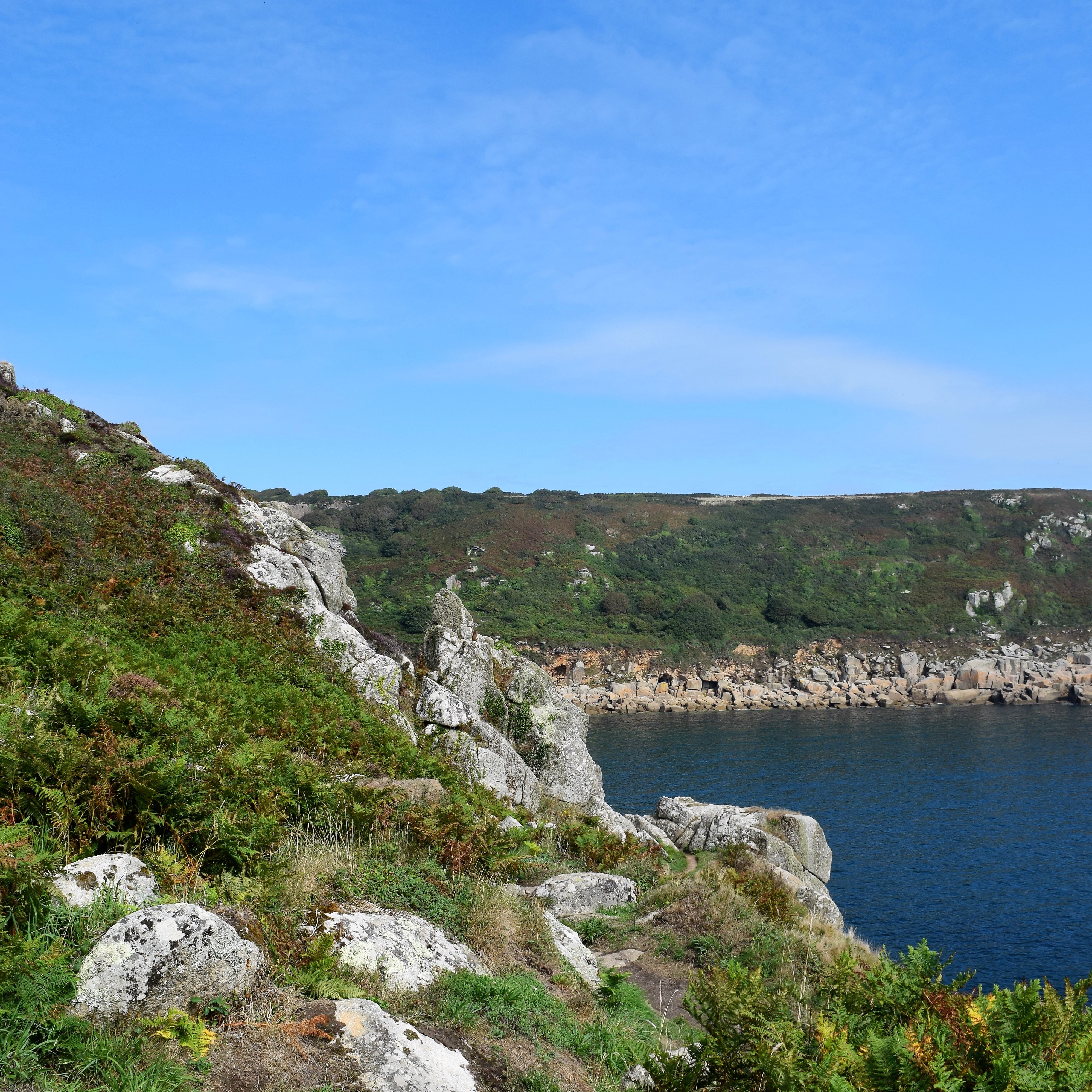 The first section of coast path heading west from Lamorna involves some minor scrambling over rocks.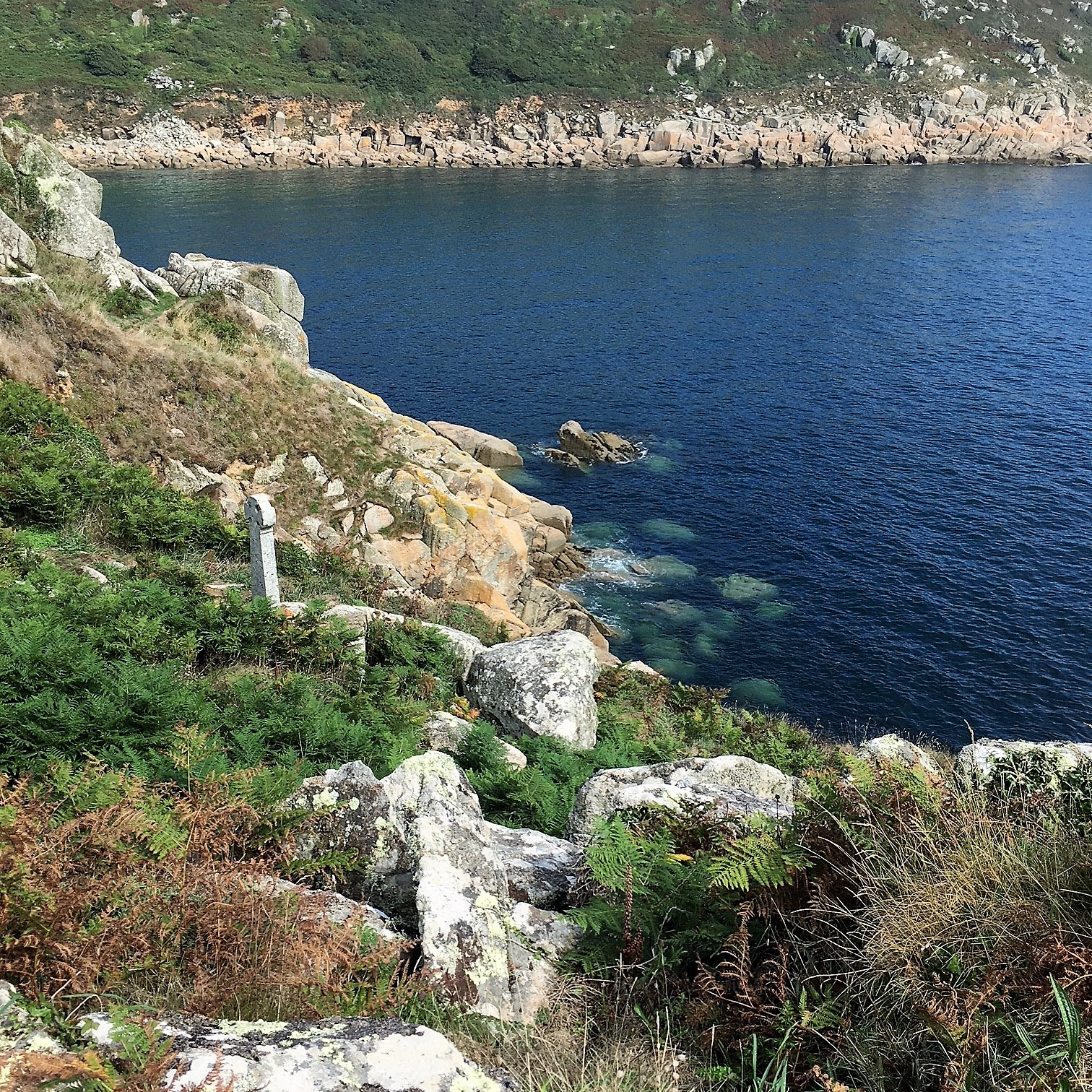 Lovely clear water, but take care on the path. The cross is a memorial to someone who fell from
the path in 1873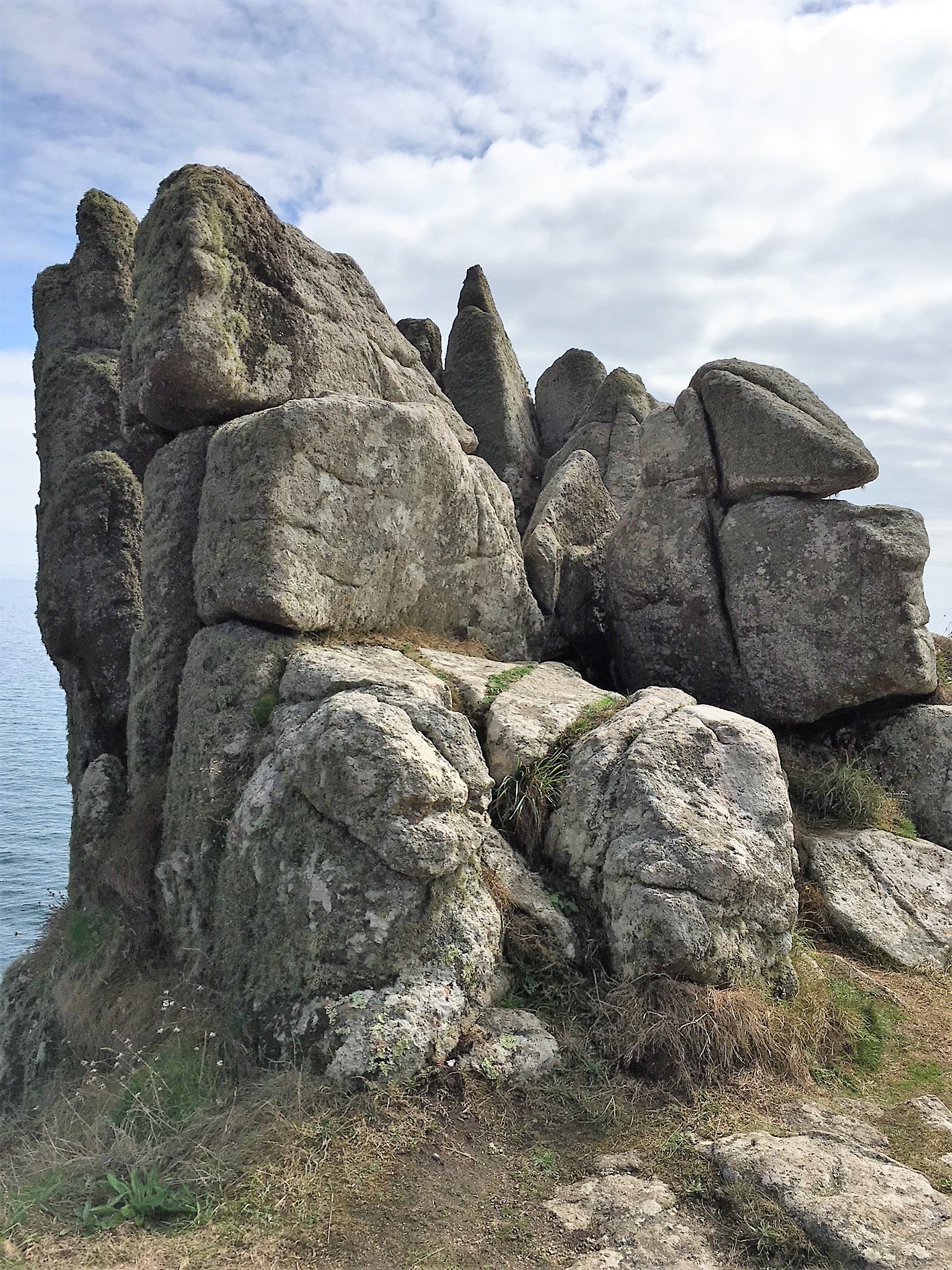 Some of the many impressive boulders along the route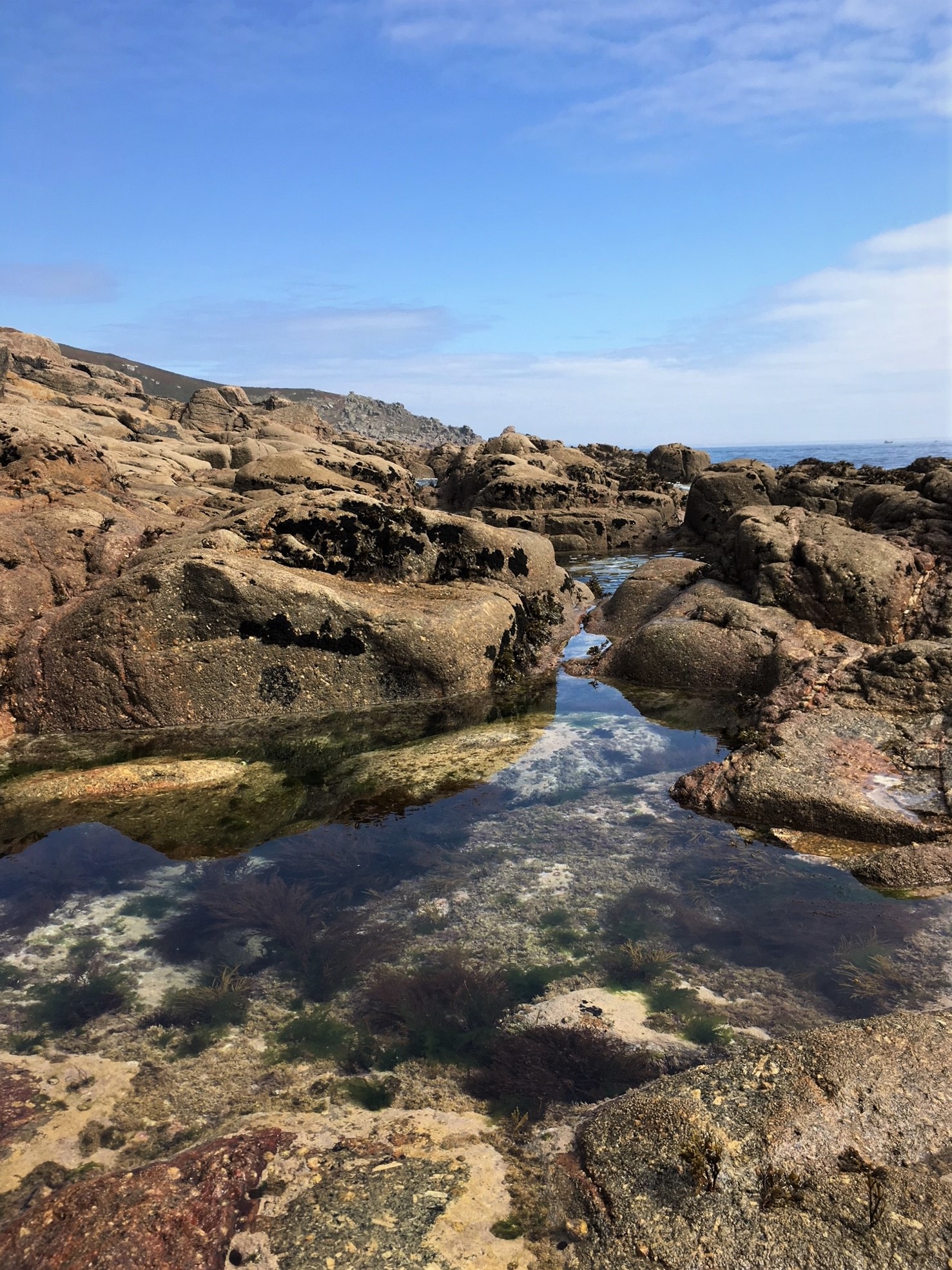 At low tide there are lots of rock pools to explore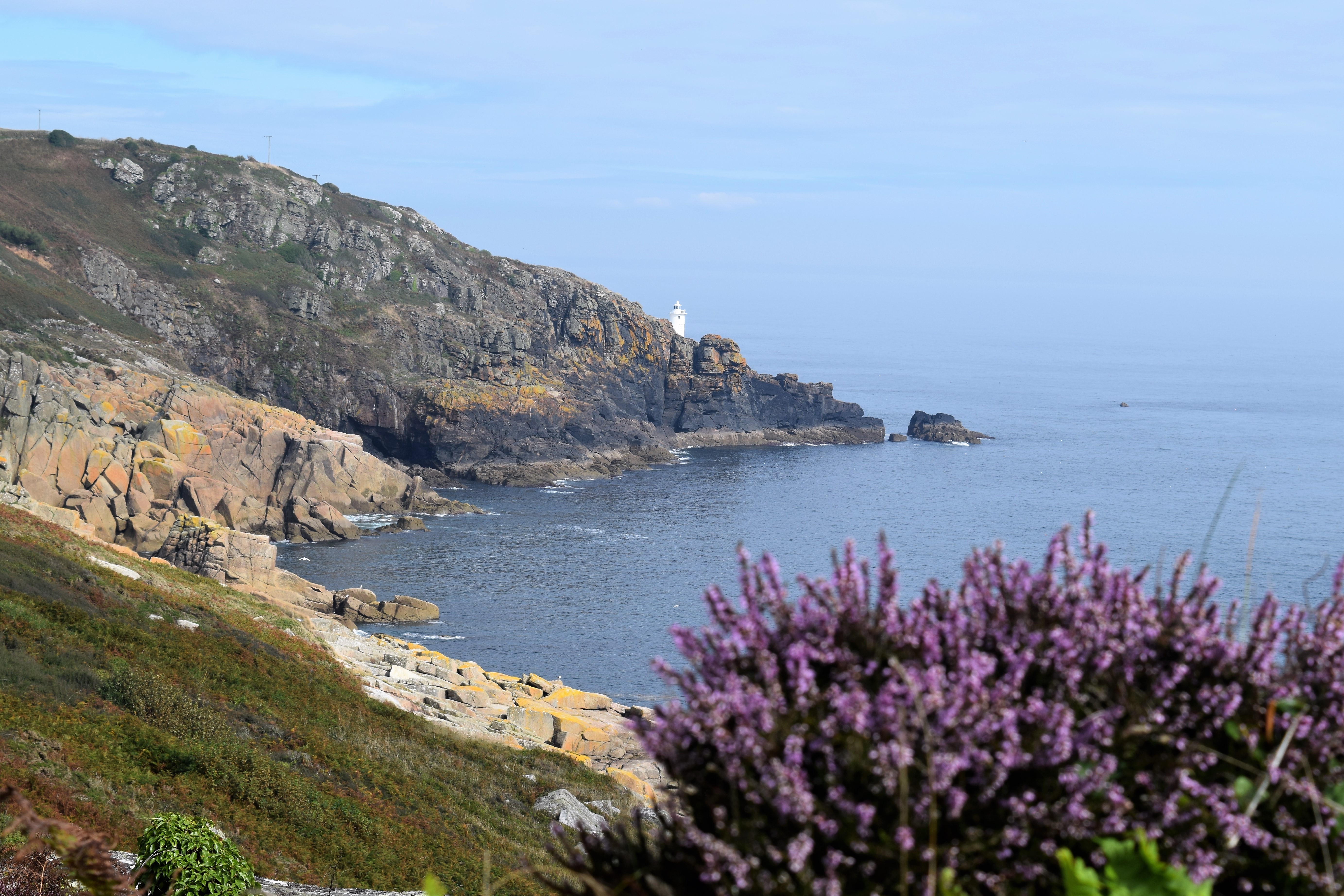 Looking back at Tater Du Lighthouse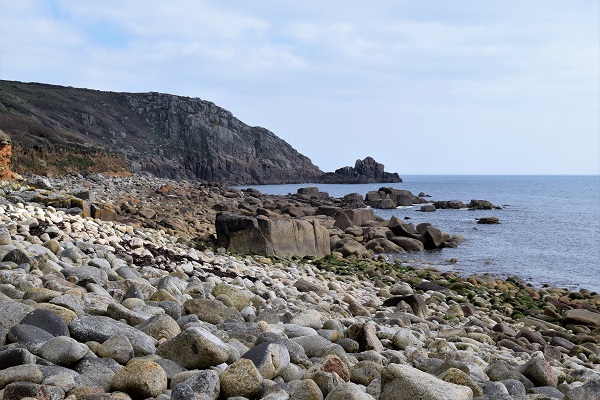 The boulder beach at St Loy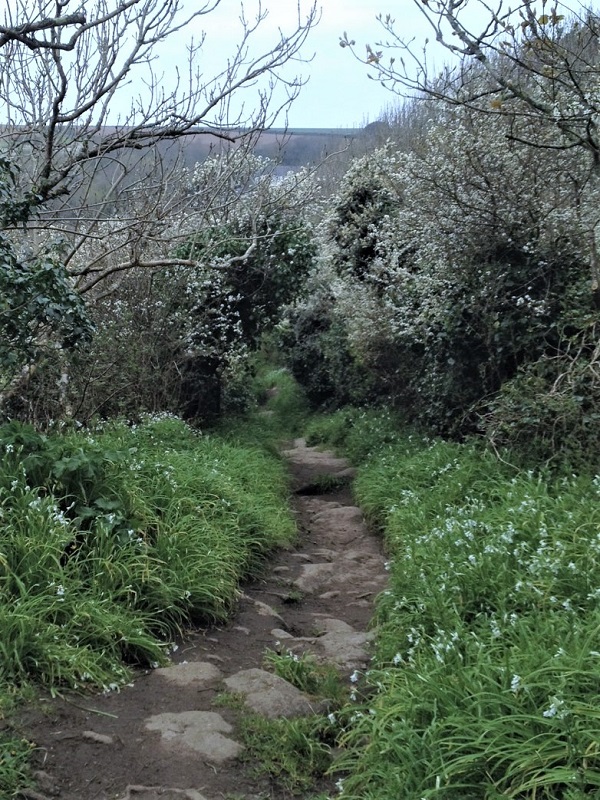 This photo is from a spring walk near Porthcurno showing the blossom on the blackthorn bushes
that are now bearing slots of sloes (or were before they got harvested)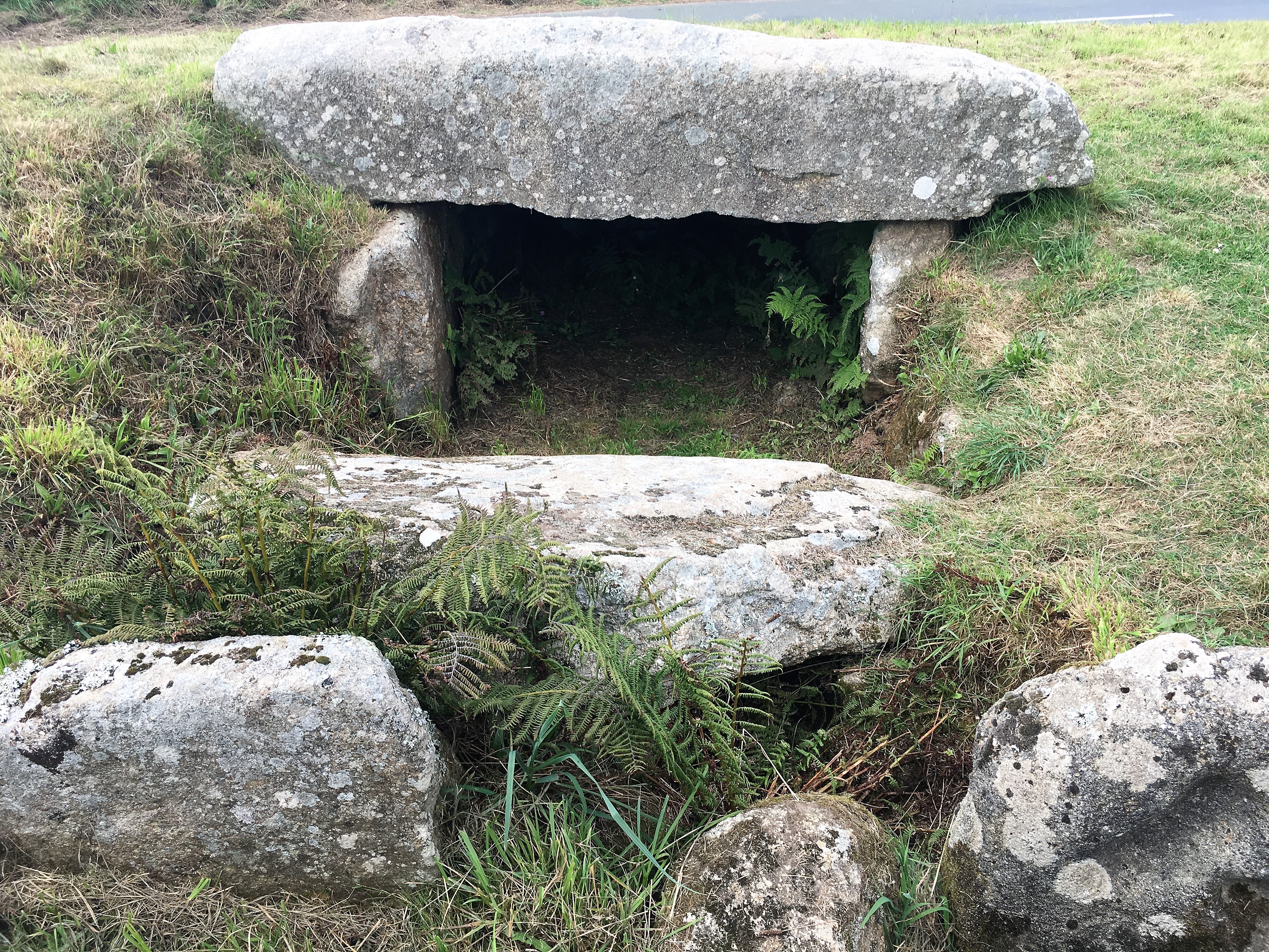 The final part of the walk passes the entrance to the Tregiffian Burial Chamber next to the road.
An information board describes its history.