Guestbook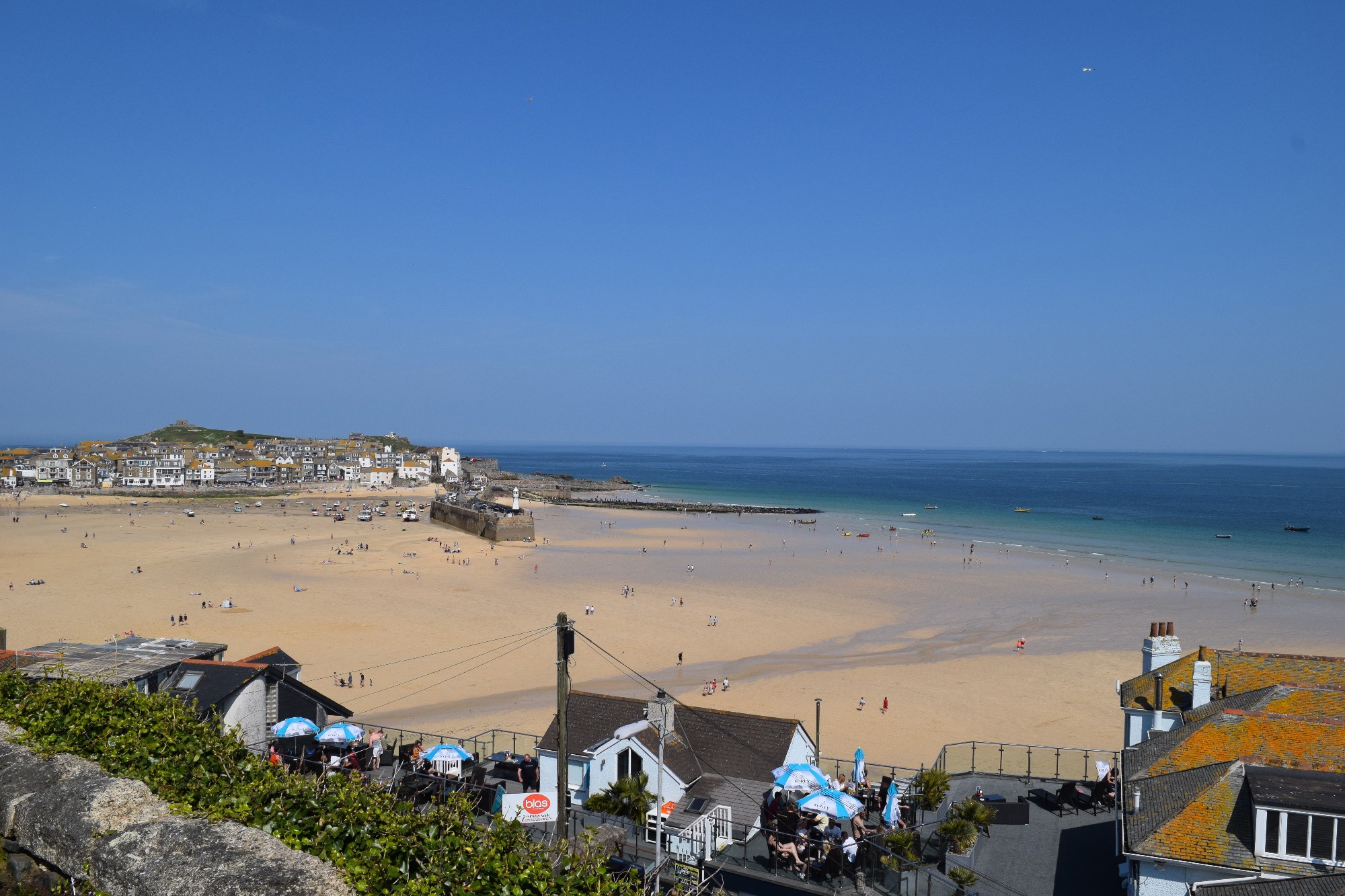 Had a lovely stay house very well equipped and close to town, easy to get around - perfect for families sharing.
Kerry M
30 Jul 2023
What a fantastic house, everything was extremely clean and in excellent condition. The house worked really well for our three generation family. Having access to the facilities at Polmanter was a bonus and we made use of the pool, indoor soft play & Stable Bar. The bus was reliable and a bonus too. All in all we had a fantastic holiday and would definitely return again for a family holiday. Five Star House. Thank you.
Gill Jay
07 Jun 2023
We had a great holiday here. The house is gorgeous and the bedrooms roomy with plenty of storage - each with it's own bathroom. We explored the local area beaches and towns and had a great time. The old chapel is lovely!
Georgina Thomas
10 Apr 2023
Had a fabulous week at the Old Chapel, a gorgeous house in a great location with great amenities a stones throw away. House was perfect size for 8 adults, 2 babies and 2 dogs. 30 minute walk into St Ives and regular busses back only took 10-15 minutes. Would definitely recommend and come back!
Abigail Sayers
14 Sep 2022
We had a fantastic week staying at the Old Chapel. Six adults were very comfortable. It really is a lovely house - large, clean with all facilities provided and very well situated for St. Ives and the whole of Cornwall. This holiday will stay long in the memory.
AR
03 Jul 2022
We've had a lovely week at The Old Chapel which was very child friendly and had everything we needed. Our little girl enjoyed the swimming pool, park and soft play at Polmanter. We plan to stay again.
PH
29 Jun 2019
This our 3rd stay at the Old Chapel, which says it all really. We still have a few days left but I thought I would provide some feedback for prospective visitors now. The house is always clean and well decorated. There are nice touches, like a coffee machine and pods along with some other "essentials". The house has a lovely feel, I've experinced this more this week, because unfortunately I broke my leg on day 2 of our holiday, The information pack gave us everything we needed in terms of getting treatment. Whilst we love the hustle and bustle of St Ives, we love staying in Halsetown, which has good access on foot (sadly not for me this time), bus, or taxi. A1 cars do a fixed price deal to Polmanter for £5.50 ATM. The Halsetown Inn and Polmanter Stable Bar offer decent food on the doorstep. Parking is easy at the Old Chapel, which is not the case with much of the property in St Ives, where a house of this size and quality would cost more. In short it gives us everything we need.
Steve Plant
13 Jun 2018
This house exceeded our expectations. Everything has been thought of. It is the cleanest holiday home we have ever stayed in.
KR
01 Oct 2017
The house is fantastic, plenty of room for all 8 of us and everything we needed.
ML
23 Sep 2017
We were very happy with the quality of the accommodation, the beds were very comfy and we had everything we needed for us, the kids and the dogs. Overall great house, great location and great holiday.
SJ
03 Jun 2017
Lovely house, felt very at home. Spotlessly clean and well appointed.
BH
27 May 2017
A lovely clean, well equipped house.
RR
20 May 2017
Had a fantastic week at this lovely house.
SM
14 Apr 2017
We booked The Old Chapel for its location-proximity to St Ives but a quiet escape from the bustle of the town, and the bedroom/bathroom configuration which suited our family group. We were very pleased on both counts, and indeed with the whole property which was light and airy, comfortable and well equipped
JR
16 Sep 2016
For more comments from previous guests please see the "guestbook" photo album on our facebook page.
Old Chapel
28 Aug 2016
This property lacked nothing-it was in the perfect location and had everything we needed close at hand. Our youngest visitor was 13 months old and our oldest was 96 and this property worked for both. It was clean, well resourced and had a wealth of information about the local area provided. The use of the facilities at the caravan site was a massive bonus, as was its proximity to St Ives. Would definitely recommend to others!
DC
09 Jul 2016
We enjoyed our stay at The Old Chapel and were thoroughly impressed with the property, the location and the features of the house-everything had been thought of. We'd definitely visit again
CW
18 Jun 2016
Lovely property, well maintained and looked after. Excellent location within a walk of St Ives or a regular bus service.
PB
04 Apr 2016
Very enjoyable stay, all amenities were provided to suit everyone and the bus service to St Ives was very good
JS
22 Aug 2015
High spec property. Good location. Good having camping park facilities close by.
JC
18 Jul 2015
Dogs loved it too!
SK
24 Apr 2015
Super property. Very impressed with how clean and well equipped it was. Great location and the bus services into St Ives were great.
JJ
11 Apr 2015
The property was excellent, really well appointed for everything we could have asked for.
LW
21 Jun 2014
We enjoyed every moment of our stay at The Old Chapel. We were very impressed with the standard of accommodation, the rooms were beautifully decorated and very well appointed as was the rest of the house.
GM
24 Aug 2013
We had a fantastic holiday and could not fault the property.
E
17 Aug 2013
Beautiful, very well equipped property. The owners have thought of everything. We had a wonderful holiday.
LW
10 Aug 2013
A beautiful cottage in a great location.
N & YJ
27 Jul 2013